KukiLuki – psytrance party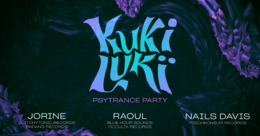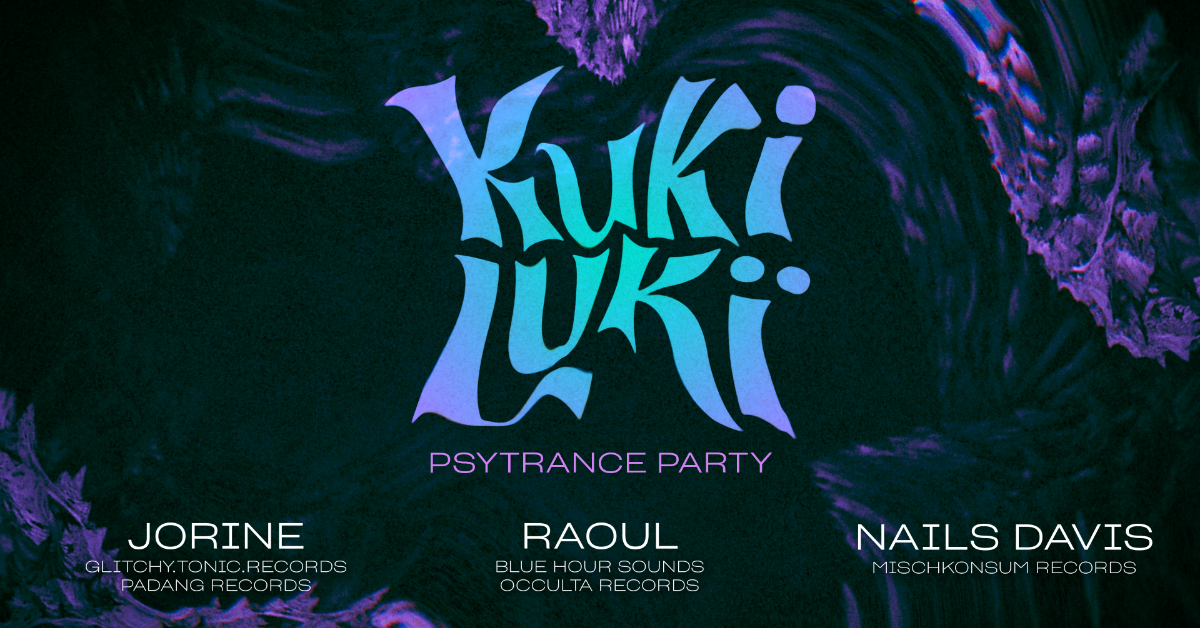 Line Up
JORINE (Glitchy.Tonic.Records / Padang Records)
soundcloud
She has spent a long time in Australia and Germany, but Jorine is back in town to provide both old friends and new faces with her well acclaimed brand of deceitful and whimsical dark progressive and forest.
NAILS DAVIS (Mischkonsum Records)
soundcloud
Although the label is notorious for its sinister techno releases, every now and then Mischkonsum-resident Nordmann goes by the name of Nails Davis, and dives into dark progressive psytrance and other musical styles.
RAOUL (Blue Hour Sounds / Occulta Records)
soundcloud
Owing to his talent and experience, Raoul offers sly musical journeys, friendly and straightforward – sometimes with hints of long forgotten Goatrance-elements, sometimes with darker and deeper sounds.
Info
Info
[ˈkʊːkiːlʊkːï] – a party with great psychedelic trance music

Come join us for a dance on the Thursday of the Nijmeegse Vierdaagsefeesten! On this night, several excellent deejays will be serving up an electronic plethora of mesmerizing psychedelic music.
Location
Brebl
Waalbandijk 14e
Nijmegen
Added

3y 10m

· Update

3y 10m

·