Backend
KukiLuki invites Gaggalacka ₪Ꙝ Brebl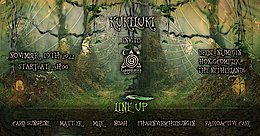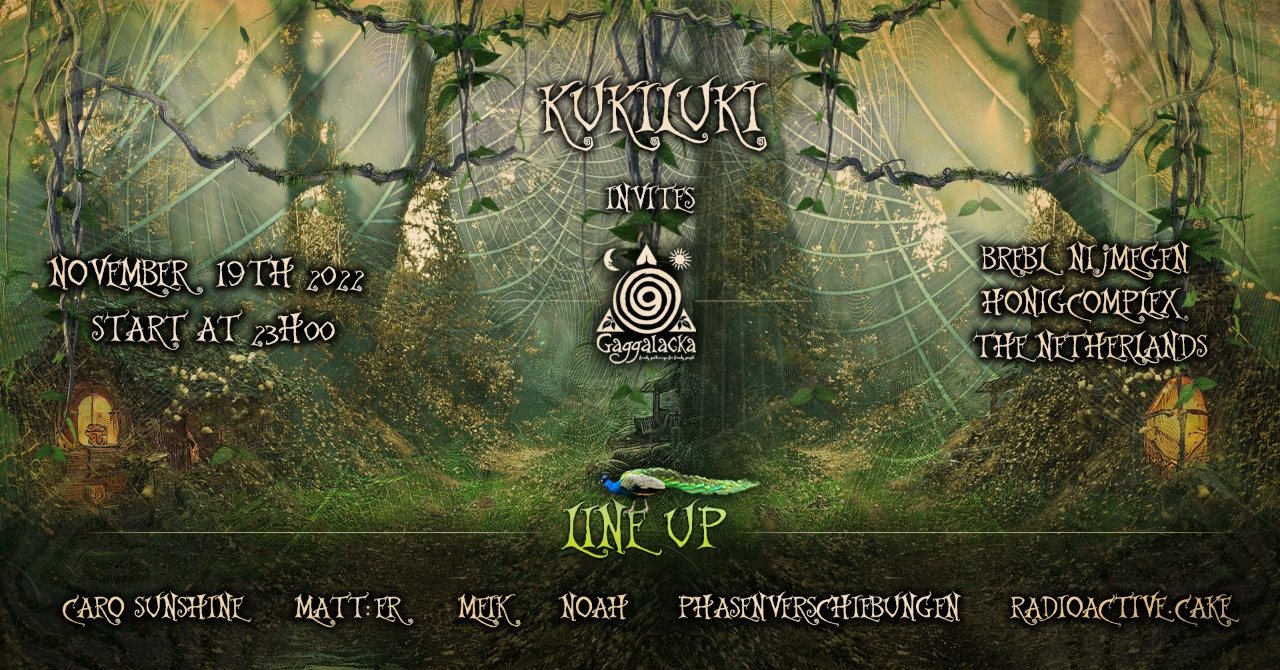 Info
Something very gaggalicious' is gonna happen… We are connecting the dirty dots and combining forces of two crews which are taking this giggly game very freaking serious! - Teaming up with a surely legendary collaboration partner, we're going intergaggalactically Gagga, so don't stay home when its gonna be…
₪Ꙝ KukiLuki invites Gaggalacka x Brebl ₪Ꙝ
Let us tell you something… If there is a crew in Germany which combines a massive bunch of reputation, hoary experience in every subcultural domain, endlessness passion and a unique sense for details and shenanigans… Well, we'd say, visit Gaggalacka to get a taste of all of these. For more than 20 years they're bewitching every single mind who get in touch with their vision of psychedelic art and culture. In other words: it is an inexpressibly honorable happening for us to present you this crew within our dearly beloved Brebl… Especially, as this is gonna be the last edition we'll throw at this magically and myth-shrouded venue…
Expect a wild variety of psychedelic sounds of very finest highest quality (¡.promised.!). Ranging from decent Darkprog via funky Forest stiff upper lip into the darkest realms of your own bitchy borders. Hup, get ready for your breakthrough and drop out with us!
-------------
|| Decoration ||
- KUKILUKI KOLLEKTIV -
»
[bit.ly]
Well, if you visited the last edition of KukiLuki, you've already got an impression about our vision of visual entanglements on psychedelic parties. Just let us say: this is gonna be extended! – Furthermore, a special thanks goes out to the 'Psychedelic Rave'-Crew for supporting us with the conjuring of the bizarre Brebl!
|| Artwork ||
- BAAKKA DESIGN –
»
[bit.ly]
-------------
|| Tickets ||
bit.ly/gaggalukitickets
Vroege Gagga's - SOLD OUT
Gewone Gagga's - 15€
Gagga aan de Deur – 17,50€
-------------
|| No Sexism, No Racism, No Fascism – Share your love and take care of each other ||
Location
Brebl Honigcomplex
Waalbandijk 14e/f
6541AJ Nijmegen
Organizer
Organizer
KukiLuki Kollektiv