Backend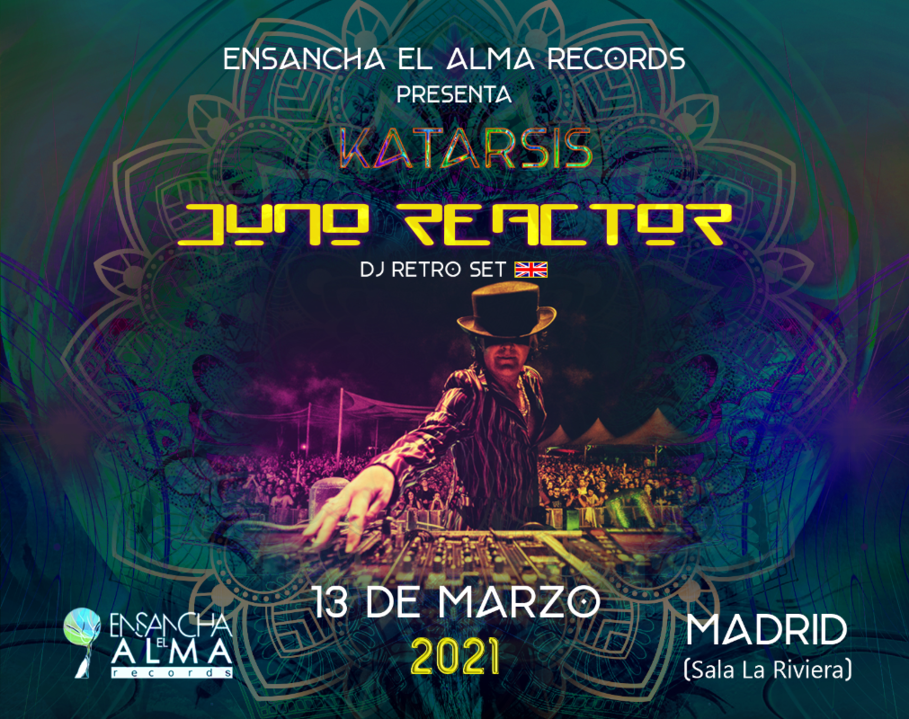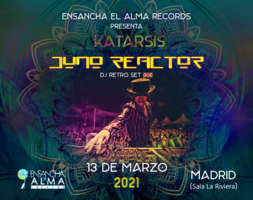 Line Up
Line Up
Astral Projection (IL)
Juno Reactor (UK)
Ott (UK)
Carbon Based Lifeforms (DK)
Info
Info
One unforgettable night at an indoor venue in Madrid city.
Location
Location
Pospuesto hasta nueva fecha debido a las restricciones y Estado de Alarma por el Covid-19.
---------------
Posponed till new date due to Covid-19 restrictions.
Entry
Entry
* New date and start of presale tickets to be confirmed according to Covid19 restrictions in Spain.
Organizer
Organizer
Ensancha El Alma Records