Backend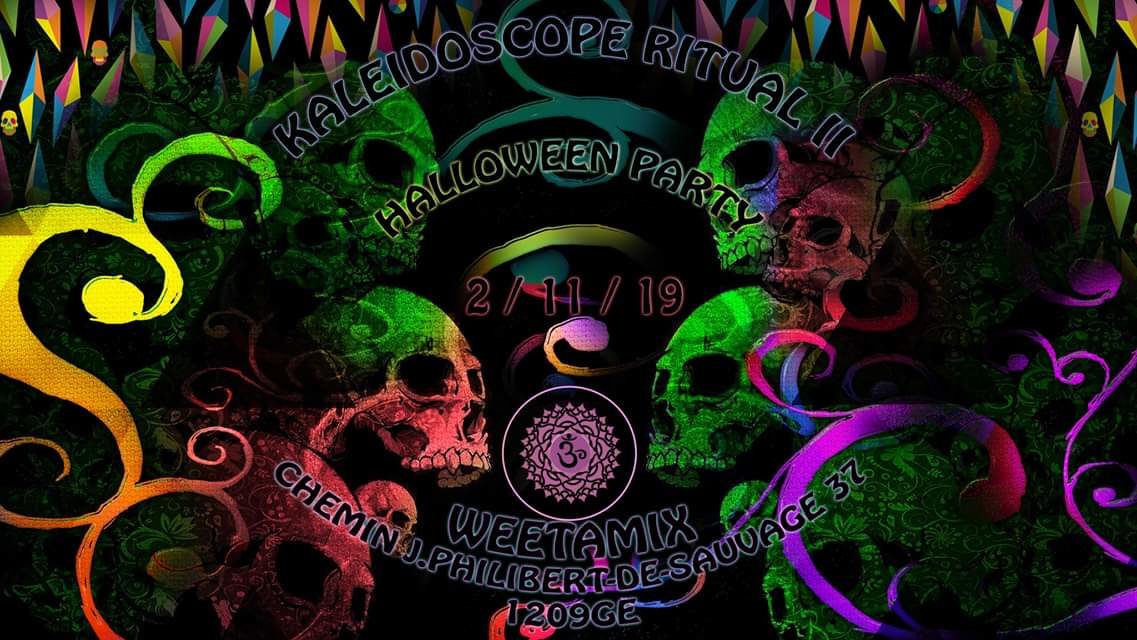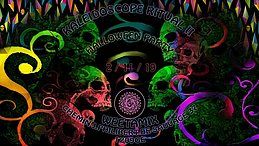 Line Up
Big Halloween psychedelic tribal gathering
For everyone to party on this dark night we have prepared a killer line up for you freaks ....
pleas come to this party with a smile on your face some clean partypants and good pair of golf shoes!!!
For this 12 hour ritual
Pluriverso Live (Dream Crew Records Absolut Shit Kamakhya Records)
soundcloud
Pluriverso is the connection between Tiago Vieira and Marilia Nascimento, a married couple from Portugal, wo are pioneers of the genre Lemonpsy.
Lemonpsy is kind of like acidpsy, but it is a bit more organic!!!
It is an experimental psychedelic project started in 2016, with the aim of sharing pure psychedelic music, trough many different ways.
Influenced by all types of music, this project is focused on psychedelia, using all tools by all means to provide a pure psychedelic experience to the listener!
Electrypnose Live (Electrypnosis Media - 2to6 recs - Digital Psionics - Peak Records)
soundcloud
Electrypnose, the electric hypnosis, is Vince Lebarde's multi-flavored musical project.
Karash Live (2to6)
soundcloud
Karash was born August 30th, 1979 in Nice, France. Very early, his father made him discover Rock music and Blues. Jimmy Hendrix, Led Zeppelin, The Beatles, Rolling Stones, Pink Floyd,…these were his first musical experiences. Over the years, he developed interest in other music styles like Punk, Metal, Reggae, Experimental and also Classical. A special mention for Magma, a group that has been particularly influential for him. One day, one of his best friend (Noon alias Joan)made him listening to a track of Shiva Shandra...That was a real shock! "It's possible to do that with synthetizers!!! Year 2000 was the first contact with Goa music. He has been completely captured by the vibes and the sounds. He had found his way. In 2002, Karash began to produce sound just for fun. In 2003 he joined MTS (MantraTribeSystem) in order to organize parties around Geneva with the help of Padma (a well known DJ in the Swiss French region) and also to have the opportunity to play live act under the name of MTS. When he first met Electrypnose at an after party, Karash was just killed by his sounds and his music style. This was the beginning of a true friendship that led to a joint produced album under Cerebral Factory project. Karash has now signed tracks on D-A-R-K.net, on Dark Prisma Record and Peak Record. He released his first versus album with Electrypnose in 2007. In 2008 he released tracks on Trishula, Mindwaves, Temple Twister, Darkprisma, with gigs in Germany, Spain, Italy, France and USA, Nepal, India, Israël, Portugal, Brazil, UK, Lithuania, Costa Rica and Mexco. His second album named "All In" was released the 9th September on 2to6 records. The 3rd album Shapeshifter which is more experimental was released december 2013 on 2to6 records and the last one named Cadavre Exquis september 2015.
Fractal Spin Live (Shunyata Records/ SquareLab Music)
soundcloud
Fractal Spin is the solo project by George Hadjiconstantinou. Cypriot raised/UK based, George first encountered psytrance in 2000.
After years of listening to and seeing various producers at events around the world, he decided it was time to satisfy the itch and start making sounds of his own. Many hours spent researching,sound synthesizing and playing with various workstations; he has finally reached a stage where random organic sounds become coherent. Utilising emotions and sounds from his surrounding environment he channels those experiences into producing deep, atmospheric and twisted forest sounds.
ModularMonkey Live (Dream Crew Records )
soundcloud
Matt Racine Aka Modular Monkey Aka Matt Roots was born in 1987 on planet Earth.
For the first part of his life he traveled the world with his mother, lived in Costa Rica and Canada and then finaly settling in the Swiss Alps .In 2005 he bought a pair of record players, a mixer and learned the art of beat matching through a wide variety of genres including reggae, rock,hip hop, ska, drum and bass, old school dub-step. In 2007 he discovered a wonderful little Psy trance community who wandered the Swiss Alps throwing awesome parties. This is where the love for psychedelic music began.
In 2014 the all vinyl psychedelic techno minimal project Matt Roots (Resident Advisor )was launched. He played at venues such as Weetamix and Central Station,as well as at a few raves in the Alps and at a couple of fullmoon parties in Bali and the Philipines, while his love for the art of making all this wonderful psychedelic music expanded. His first synthesizer, a Moog sub 37, gently led him down the modular rabbit hole.
In 2018 the night time forest analogue mayham project Modular Monkey was launched with his first release on Dream Crew records (VA Abyssal Lights compiled by Legolize), and his first EP Modular Forest and will be presenting the upcoming Ep geting to the river on dream crew records
Govan - Mantra Tribe System CH (Mantra Tribe System)
soundcloud
"Paysagiste de rêves sonore" since 2003 and very sensitive to the music since always.
I like to involve different sounds, pieces of music and samples, to borrow from the most diverse styles, to create my sets of electronic music.
I have been playing, creating and sharing wonderful experiences, for over 12 years, with the "Mantra Tribe System" family (CH).
I developed a special love for the psychedelic trance and the music that comes close to it. What I like is the shamanic, transcendental side of these musics."
Deco TBA also cooking smth good for you boys and girls
Location
Buss from cornavin station is 6 or 19 to Vernier
The club name is Weetamix
Organizer
Organizer
Matt Racine aka ModularMonkey
Added

2y 11m

· Update

2y 11m

· 1