Backend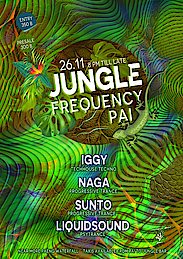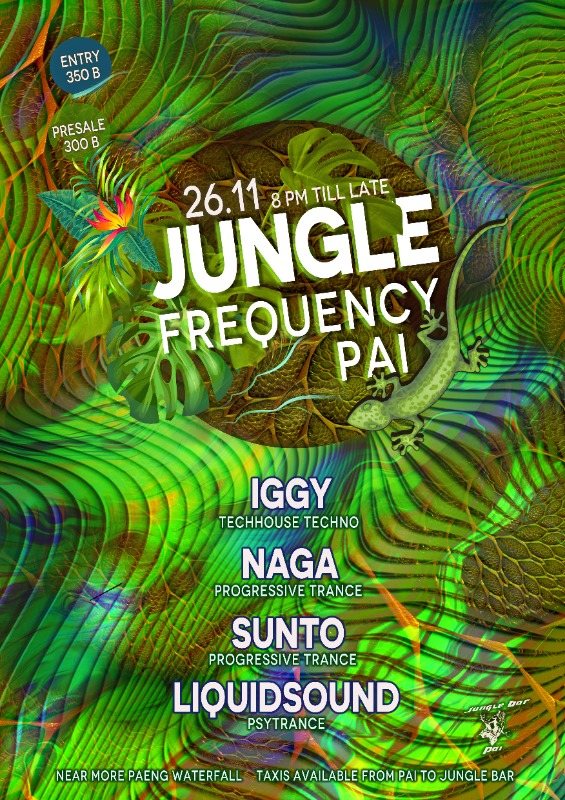 Line Up
Line Up
Iggy Techhouse Techno / Swe
Naga Progressive Techno / Th
Sunto Progressive Trance / Isr
Liquidsound Psytrance /Aut
Info
Swadee Krup Partyfolks Jungle bar Pai crew welcome you after two years of covid break to our first event of this winter season.
What can you expect hard fact´s :

* amazing outdoor venue
* international Dj lineup
* proper Soundsystem
* high quality Drinks & Cocktails
* UV deco & visual concept
* Food & Shops

LINE UP:

Dj Iggy / Techhouse Techno
Dj Naga / Progressive Techno
Dj Sunto / Progressive Trance
Dj Liquidsound / Psytrance

entry : 300THB pre sale
350THB @ the Gate

Tickets will be available at selected Hostels & Bars more infos soon
We will also have a Taxi transport for 50THB each way till the last is gone.
Pick up in the city

Don´t drink & drive

So feel welcome to come and party with us.