Backend
Into The Woods / open-air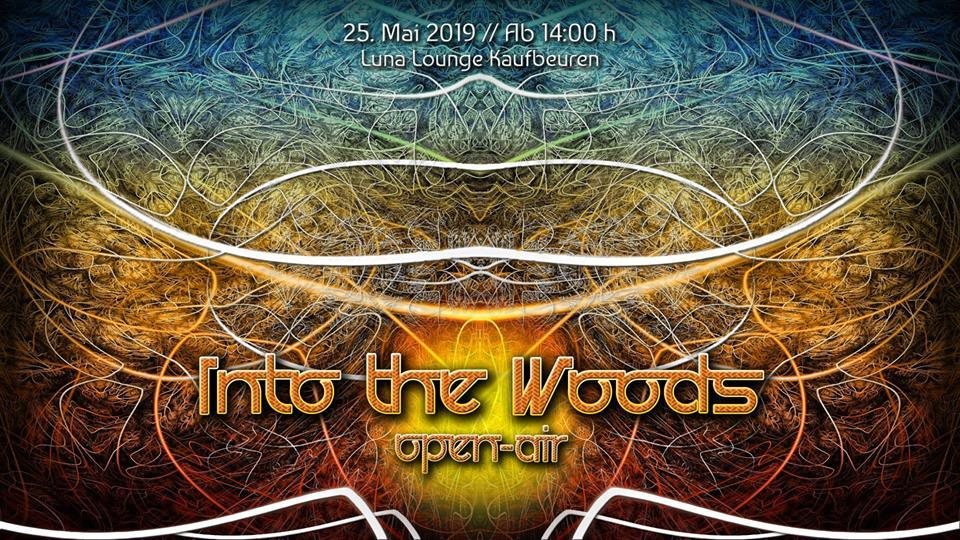 Deco
sunnarecords art (created by noffi/sangoma)
Info
O Sommerfrühe blau und hold!
Es trieft der Wald von Sonnengold.
Die ganze Welt ist Bass und Freud,
Und bist du jung, so liebe heut!
Und wirst du alt, vergiss den Grund,
denn heut geht's Rund bei Kunterbunt!

In- & Outdoor // 3 Floors

Zu unserem alljählichen Open Air im schönen Garten der Luna Lounge haben wir eine ganz besondere Künstlerin eingeladen: unsere erste DJane überhaupt!

BACK TO MARS is Marcia, a Brazilian who moved to Europe, and started playing in 2001 at the legendary underground 9Lives of Hofmann parties in Amsterdam. Since then, she grew as an international DJ, playing in major festivals like O.Z.O.R.A., MoDem, Wonderland, Antaris, Space Safari, Own Spirit, WAHA, WAO, Hai in Den Mai, Transition, Sunshine, Ritual, Sunburn, Universo Paralello, Psy-Fi, Sonica, Boom, Utopia, Solstice and others, around Europe, Mexico, Goa, Japan and South America.

A diverse DJ, she can play day time and power night music. Some of her favorite styles are Forest, Groovy Night Psy, Driving Prog and Psygressive. Besides specific one-style sets, she can also combine them and create transitions on the dance floor.
Entry
Entry
VK 15:00€
AK 18:00€
Organizer
Organizer
KunterBuntVerein & Sunna Records