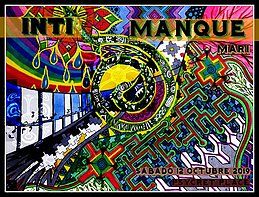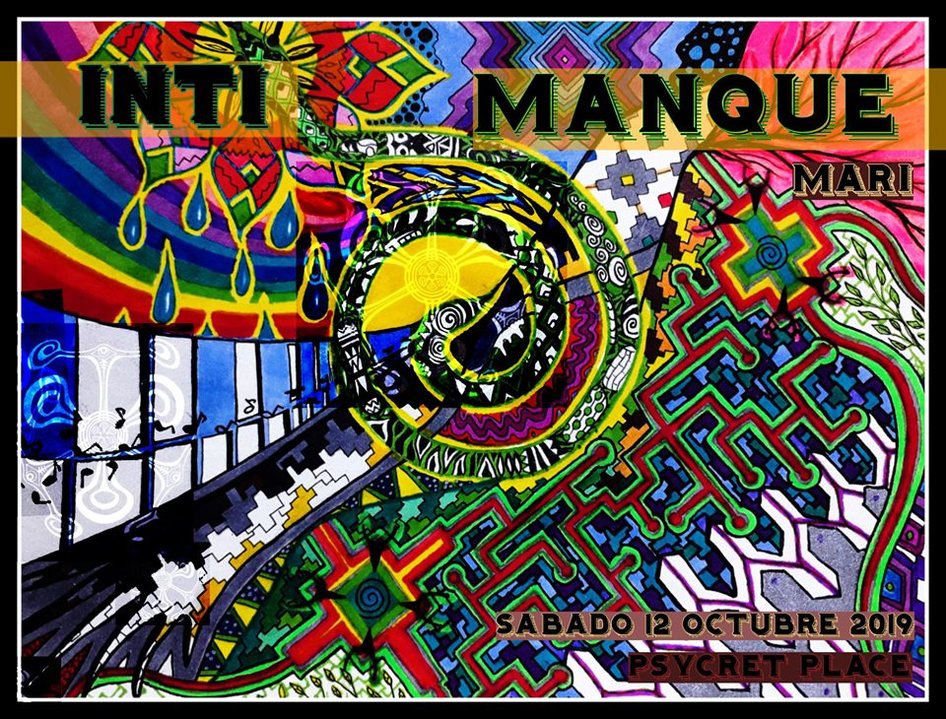 Line Up
.....loading...80%
███████████
"Cordillera de los Andes,
Madre yacente y Madre que anda,
que de niños nos enloquece
y hace morir cuando nos falta;
que en los metales y el amianto
nos aupaste las entrañas;
hallazgo de los primogénitos,
de Mama Ocllo y Manco Cápac,
tremendo amor y alzado cuerno
del hidromiel de la esperanza"
ॐ Quedan tod@s invitad@s a la décima celebración anual y diurna de música pensada para toda la familia, como siempre en hermosa y necesaria conexión con la madre tierra, en un lugar mágico en plena precordillera de Santiago de Chile en uno de los mejores lugares de nuestra capital , en el sector de Lo Barnechea.
ॐ Comenzaremos el día llenando nuestros sentidos con cuencos tibetanos que nos guiarán en este viaje con sentido, la Música Medicina será nuestra primera compañera en este viaje.
ॐ Luego de esto contaremos con la participación de connotados artistas y djs, muchos de ellos pertenecientes al colectivo de trayectoria internacional Trancetour Records.
ॐ Convocamos a todo el poder femenimo ya los niños a esta magica reunion para bailar en al aire libre en el mejor spot de la cordillera de santiago
ॐ Naturaleza, Montaña, Simplicidad, Union
ॐ El horario de subida es temprano, se les sugiere llegar antes de las 11 hrs ya que el santuario se llena de gente, se les aviso con anticipacion!
ॐ En esta ocasion juntaremos 7 estilos musicales que a mi gusto deberian estar presentes siempre en cualquier celebracion
ॐ La intencion es guiar a la gente a llegar a un mundo nuevo, lograr la anhelada paz mental a traves de los sonidos naturales y sintéticos hechos con computadoras
ॐ Para dar inicio a la ceremonia honraremos a Apu Chema con una sesion de meditacion sonora con un live de lujo, Aureal Number y Pronoia con sonidos unicos psicodelicos y psyderales
ॐ Nos vemos en la montaña muchachines
ॐ Shaktis, Yoguis, Yoguinis bienvenidas, anotense en el muro!
Volumen moderado y musica kids friendly.
- Chillout
- World Music
- Rock
- Techno
- Psytrance
- Forest
Siempre elegante!
ॐॐFollow the white rabbitॐॐ
ॐ Deben llegar al punto de la caseta de ingreso del lugar y decir que van donde CHEMA, por ningun motivo pagar ahi,se debe entrar al recinto y seguir las flechas hasta llegar al lugar (app 15 min desde el ingreso en automovil, coordinemos las subidas)
ॐ Los que conocen el lugar saben que es un lugar hermoso, cuidemoslo. Hay baño ecologico, parrilla , agua (siempre es bueno que lleven), leña para fogones, basureros. Les pedimos especial cuidado con las colillas y basuras que pudieran caerse de sus manos o de otros, recoge aunque no sea tuyo!
ॐ Puntualidad, compartir, cocreacion y reir, codigos de Psycret Place
ॐ Follow the white rabbit...habran 10 conejos blancos en el camino, en el ultimo estaras en el spot, tomate el camino con calma
ॐ Lleve su mat o mantita para descansar o recibir las terapias sonoras sentados
ॐ Pueden llevar su alimentacion, habra un sector con fuego para poder calentar algunas cosas, idealmente pueden llevar sus propias rejas para hacer sus parrillas
ॐ Pueden ingresar sus bebesitbles no alcoholicos
ॐ El ingreso al evento sera hasta las 1800hrs, posterior a esto se recomienda no subir puesto que vienen vehiculos bajando, se agradece organizar sus cosas con tiempo para evitar problemas de congestion en la entrada del santuario
ॐ Se les recuerda que es un camino de montaña, de no tan facil acceso. Algunos autos podrian topar en el camino, pero deberian llegar arriba sin problemas. Cualquier cosa pueden dejar el auto en el camino y subir caminando o con los acarreos con horarios por definir con produccion
ॐ Los abonos son limitados, hay solo 60 cupos disponibles a 9000 hasta el Miercoles. Contactarse con Travis Lion para detalles. Se agradece mucho el interés demostrado en los abonos, estos son fundamentales para una linda producción
ॐ Llegar temprano ya que a las 2130hrs se apaga la musica, aprovechar el dia desde las 1000hrs es lo recomendable, se pueden coordinar subidas a esa hr con produccion
ॐ 2 sectores con comida vegetariana/vegana y tradicional preparada por el chef profesional Matias de Lorenza
ॐ KIDZ FRIENDLY , FREE & VERY WELCOME
ॐ SECTOR DE FOGATA COMUNITARIA Y LEÑA
ॐ Intervenciones, magia y arte en vivo
---------------------------------------------------------------------------------
TALLERES y workshops, todo gratuito
----------------------------------------------------------------------------------------
---------------------------------------------------------------------------------------
ॐ Taller de manualidades y de rollear papel largo y corto
14.00 a 15.00 Gino Gravinsky
-----------------------------------------------------------------------------------------
ॐ Taller de Mandalas para colorear
16.00 a 17.00 Nuit Papillon y Trilobite Peru
---------------------------------------------------------------------------------------
----------------------------------------------------
• MOUNTAIN SPOT • ART GALLERY • HEALING AREA • • CHILDREN AREA • FLEA MARKET • ECO FOOD • VEG FOOD • FREEDOM • FOOD AREA • JUICE/BEER BAR• FOOD SHOP • FOREST MARKET • FOREST SHOWER • RIVER • HUGS • SUN • FIRE • SMILE • FRIENDS •AIR • MEDITATION • RELAX PLACE • CHILL OUT • WOODEN SWING • TEA COMMUNITY • GOOD MUSIC • fRENDLY FOREST • GOOD PEOPLE • DJ • ARTISTS • ART PEOPLE • NEO SHAMANISM • INSTALLATION •YOGA INFOCENTR • FUN STORY • ABSOLUTE SPACE • LOVE • MEDITATION TRANCE SPHERE • ART GROUP UHTO • MIND VISION • CAFE BOM BHOLE • CHILL OUT PLANET • LIVE • ENJOY • ART
OM NAMO NARAYAN
ॐ Coordenadas, preguntas y los que no saben como llegar, solo por interno con Travis Lion
Reunion Privada
ॐ Keep it Psycret
ॐ Psycret Place Group
[facebook.com]
ॐ Inti Manque Group
[facebook.com]
PsycretPlace the Spot
ॐ Art by Surati Loica
--------------------------------------------------------------------------
🕉️ Line Up 🕉️
Ethnic Live Aureal Number - Pronoia / Trancetour Recs. / Ovnimoon Recs.
Psy Chillout Surati / Psy Confluence / Manque Crew Recs.
Downtempo Yazz / @stral@ngel Recs.
House Gia / Trancetour Recs.
Techno Live Mishelong – Shootme /Trancetour Recs./Manque Crew Recs.
Minimal Tech LiveAct Mayron / Trancetour Recs.
Rock Psicodélico Aeon / Trancetour Recs.
Psytrance @stro / Trancetour Recs. / @stral@ngel Recs.
Psychedelic LiveAct Travis - NN - Cap Horner / Trancetour Recs.
Forest Mallku / Trancetour Recs.
Podrás disfrutar de :
🌿 11 horas de música ininterrumpida.
🌿 Alimentación saludable, vegetariana y tradicional.
🌿 Actividades recreativas para niñ@s, paseos dentro del sector para conocer flora y fauna.
🌿 Sonido profesional Trancetour.
_______________________________________
• Produce: Manque Crew Recs. / Loica /Trancetour / ChemaSpot.
• Colabora: Trilobite Music Chile / Ovnimoon Records / @stral@ngels / Psy Confluence.
Pronto mas información…
Organizer
Organizer
Travis Live / Aureal Number / Ravi Live