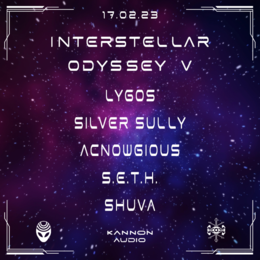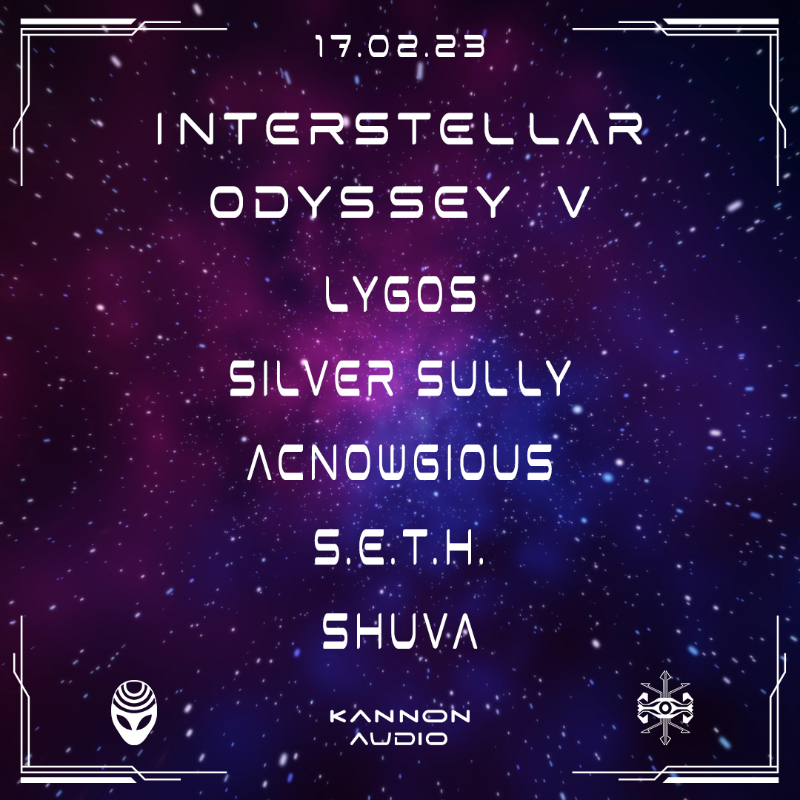 Line Up
After a break of several months, the aliens will again invite the mother ship for an interstellar journey.
We invited the Cronomonium crew to decorate the space and prepare it for takeoff and the sound system will be provided by Kannonaudio.
♫ Line up ♫
= = [ Lygos ] = =
👽👽👽👽👽 👽
( - Alien Agency- )
- Genre -
Fullon / Twisted psychedelic / Twilight
With a history dating back 1998, Lygos is one of the pioneering acts of Romanian electronic music and psytrance scene. His musical journey started with an eclectic choice of Trance, Techno and Electro and then evolved over time in the direction of Goa and Psytrance.
Starting with 2003 Lygos has completely shifted his musical focus to the Goa/Psy scene and has played at countless events and festivals both in and outside Romania (Hungary, Germany, UK, Israel, Serbia, Czech Republic, Slovakia, Macedonia).
The concept behind Lygos is that every DJ set is unique and tells a story. His personal fascination (better said obsession) with balance and symmetry guide the sets which always make a transition between day and night or between the light and the dark side. His sets are always focused on rhythm, melody and message and the music always drives you on a surprising journey.
[alienagency.org]
️🎧
soundcloud
️🎧
soundcloud
= = [ Silver Sully ] = =
Opening ceremony
👽👽👽👽👽👽
( - Alien Agency - )
- Genre -
Psytrance / Fullon / Twilight
Silver Sully is a fullon psytrance project that was born in London in 2016, based on over 8 years of experience, the main goal is to constantly push boundaries of musical experimentalism by blending a whole spectrum of sounds that form a narrative - this can be edgy, jocular, up-lifting, trippy and sometimes even nostalgic.
Since the first gig in London, the project had serious support across London finest psytrance club nights and raves ( This Is Sparta events, Fresh Psytrance events, Cohesion and Illusiom @ 414 Club in Brixton and also opening for Infected Mushroom's album launch, Return To The Sauce, in a brilliant B2B set with CK at the legendary Troxy venue ) and also had an amazing summer, touring Romania's top psytrance festivals ( Dakini, Sons Of Gaia, Waha, Transylvaliens and Solar Seeds ).
"I feel that music has an amazing influence on human emotions and it's about communicating these emotions, living through them with the people i play for, that's what matters the most for me. "
[alienagency.org]
️🎧
[click here]
️🎧
[click here]
= = [ S.E.T.H. ] = =
👽👽👽👽👽👽
( - Cronomonium - )
- Genre -
Forest/Dark
Seth is the alter-ego of Sethryus that plays on the dark side of the world, he combines Organic forest sounds with a spark of dark digital sound.
️🎧
soundcloud
️🎧
[click here]
= = [ Acnowgious ] = =
👽👽👽👽👽👽
( - Cronomonium - )
- Genre -
Hi-Tech
Acnowgious is a psytrance project focusing on blending astronomical sounds with the engaging energy of high bpm. This way, he creates a powerful style of hi-tech mixed with futuristic, trenchant notes and nostalgic sounds that bring the past, present, and future together. Born and raised in Sibiu, România, Acnowgious started experimenting with music in 2016. Searching for a genre that comprised everything that he wanted to convey, he began navigating the dubstep genre until he discovered psytrance, specifically the hi-tech subgenre. At that moment, he became hooked on what hi-tech entailed. Acnowgious played at numerous psytrance events from 2016 until the present all over the country. Some of these events include Solar Seeds in Transylvania, Sons of Gaia, Psylocibin, and Cyberdelic.
️🎧
[facebook.com]
️🎧
soundcloud
= = [ SHUVA ] = =
👽👽👽👽👽👽
️🎧
soundcloud
🎧https://www.facebook.com/SHUVA-202004919863584
🎧https://www.mixcloud.com/shuvana/
️
====================
Doors open @ 22:00
Login : 20 RON before midnight, 25 RON after
Hosted by Vibe Seven
Info
Info
Doors open @ 22:00
Login : 20 RON before midnight, 25 RON after
Powered by Kannonaudio
Hosted by Vibe Seven
Entry fee
Entry fee
Doors open @ 22:00
Login: 20 RON before midnight, 25 RON after
Organizer
Organizer
Bass Aliens
Cronomonium