INSTANT RAVE #033 w/ Antaris Project【Livestream】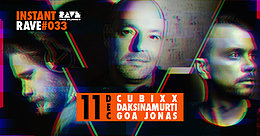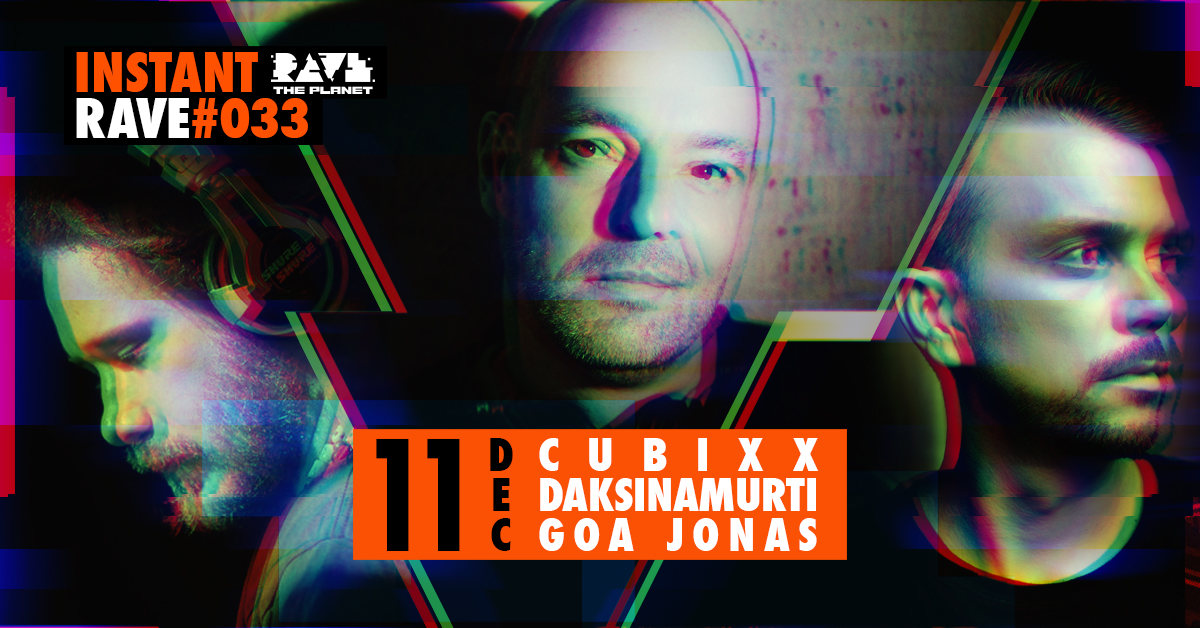 Line Up
Line Up
19:00 Cubixx
20:00 Goa Jonas
21:00 Daksinamurti
Deco
Tape That Berlin, Rave The Planet
Info
'𝑰𝒕'𝒔 𝒇𝒐𝒓 𝒚𝒐𝒖𝒓 𝒆𝒚𝒆𝒔, 𝒚𝒐𝒖𝒓 𝒆𝒂𝒓𝒔 𝒂𝒏𝒅 𝒚𝒐𝒖𝒓 𝒉𝒆𝒂𝒓𝒕!' - Welcome to the Antaris special on Rave The Planet! This one is a real feast for all Psychedelic Trance lovers!
___𝘽𝙧𝙤𝙖𝙙𝙘𝙖𝙨𝙩𝙞𝙣𝙜 𝙤𝙣
💥
[facebook.com]
💥
[youtube.com]
💥
[twitch.tv]
💥
[click here]
💥
[hearthis.at]
___𝘼𝙉𝙏𝘼𝙍𝙄𝙎 𝙋𝙍𝙊𝙅𝙀𝘾𝙏
The oldest Goa Trance festival in Germany organized by the firmly cohesive and motivated party crew since 1993!
That's over a quarter of a century! The 26th edition of this mega festival will take place from 25th till 28th of June, 2021. The location for this 'mother of Psytrance parties' is the Otto Lilienthal airfield near Berlin, where mankind's first historical attempts to fly were made.
After a year off, the Antaris crew is the more looking forward to seeing you on the dance floor again!
▹
[antaris-project.de]
▹
[facebook.com]
▹
[instagram.com]
___𝘾𝙐𝘽𝙄𝙓𝙓
𝘏𝘦𝘢𝘥 𝘰𝘧 𝘐𝘰𝘯𝘰 𝘔𝘶𝘴𝘪𝘤
Cubixx was born and raised in Berlin, Germany, and was deeply influenced by the growing electronic music boom that emerged after the wall broke down. He began DJing in 1993.
His DJ name at that time was Cubic and he performed all over Germany with the new Techno sounds until he switched to Psytrance returning in 2001 under a new alias: Cubixx.
In 2005 Iono Music was born in an attempt to bring a fresh, innovative and creative new label.
▹
[iono-music.com]
▹
[facebook.com]
▹
soundcloud
▹
[instagram.com]
___𝙂𝙊𝘼 𝙅𝙊𝙉𝘼𝙎
𝘈𝘳𝘵𝘪𝘴𝘵 𝘢𝘯𝘥 𝘉𝘰𝘰𝘬𝘦𝘳 𝘰𝘧 𝘈𝘯𝘵𝘢𝘳𝘪𝘴 𝘗𝘳𝘰𝘫𝘦𝘤𝘵
Goa Jonas grew up in Goa, where Psytrance originated from. He started DJing with 12 and has been playing music all around the globe for over 25 years. He is also a part of the Antaris Project team as the booking agent and has been creating the musical journey for the festival for the last 7 years.
▹
[facebook.com]
▹
[instagram.com]
▹
soundcloud
___𝘿𝘼𝙆𝙎𝙄𝙉𝘼𝙈𝙐𝙍𝙏𝙄
𝘚𝘢𝘯𝘨𝘰𝘮𝘢 𝘙𝘦𝘤𝘰𝘳𝘥𝘴 𝘉𝘰𝘴𝘴
Daksinamurti is a Psychedelic Trance artist, ethnologist and label manager of Sangoma Records hailing from Marburg, Germany. Throughout the years he has built himself an international reputation sharing his musical vision in over 40 countries on festivals like Boom (Portugal), Ozora Festival (Hungary), Antaris (Germany), Modem (Croatia), Universo Paralello (Brazil) or Psy-Fi (Netherlands).
▹
[facebook.com]
▹
[instagram.com]
▹
soundcloud
Organizer
Organizer
Rave The Planet gGmbH