Backend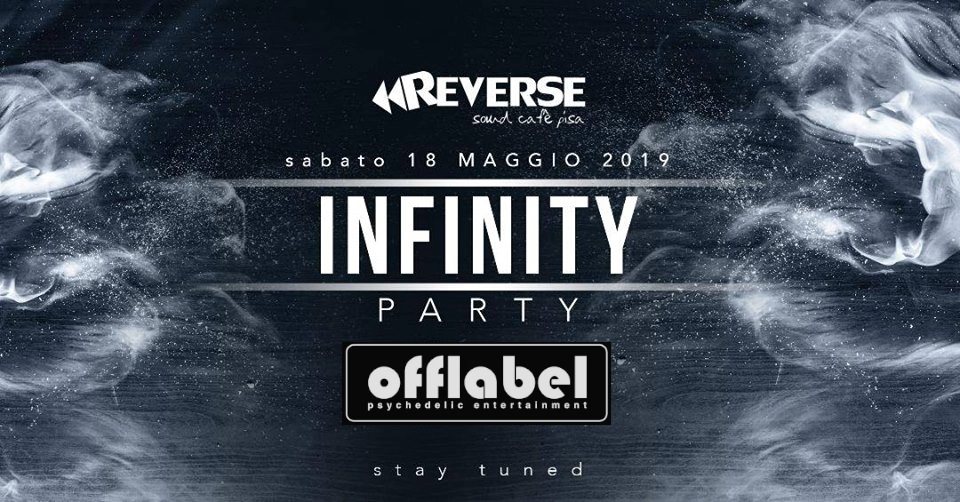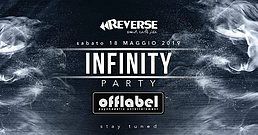 Line Up
#SABATO 18 MAGGIO
Reverse SOUND CAFE' in collaborazione con Offlabel Crew , Tekno Box , Gabberitalia Team presentano :
°•○●•° I͟N͟F͟I͟N͟I͟T͟Y͟ P͟A͟R͟T͟Y͟ °•○●•°
Per questa speciale occasione saliranno in console vari artisti che attraverso la loro musica ci faranno vivere un'esperienza unica ...
STAY TUNED !!!
▂▂▂▂▂▂▂▂▂▂▂▂▂▂▂▂▂▂▂▂▂
#STAGE 1
PSYTRANCE STAGE By OFFLABEL CREW
::::::- LIVE -:::::
🔺 OFFLABEL (Blacklite Rec.) (Offlabel Crew)
[facebook.com]
[blackliterecords.com]
OffLabel is a psytrance project by Tony Vallini, born and grown up in Italy.
He started as techno DJ when he was 16, and from 1995 he rose as a producer taking always care of keeping his own style. After the Techno Experience he moved into the psytrance world already as an expert artist and party organizer.
His music is characterized by an underground and an evocative cut with melodies, chants and tribal contamination. He played in many Italian clubs and shared the consolle with loads of important psytrance djs and producers.
In 2018 he joined the well known Blacklite Records family, after a radical change of his style. More psychedelic sounds, deeper basslines, acid synths and of course a strong BPMs increase, in agreement with the new trend of the label.
On stage OffLabel provides a Live Set together with many atmos fx and sounds that he is creating on the spot: a very involving show with a powerful music vibration.
🔺 DOME LA MUERTE (HAPPY BIRTYHDAY)
[facebook.com]
🔺 ASHVIN (Veleno Rec.) (Offlabel Crew)
[facebook.com]
Ashvin Is a project borned in the autumn 2014 in the tuscany countryside. The sounds of the new Goa scene meet the roots one, first looking to the dancefloor not forgetting the psyconautics.
The duo's lineup is formed by Dj/Producer Tony Vallini aka Offlabel and Dj/Musician Domenico Petrosino aka Dome La Muerte.
Their own sound is featured by modern drumming mixed with late 90's sequencers and synthetizers. Mostly of the melodies are not sampled, but they are recorded on keyboards, guitars and percussion live in the studio. The results sounds very happy and sometimes a little bit fool.
The two members of the band are in the perfect tune, cause Tony represents the digital world while Dome represents the analog one. This is the reason why they choose the name of the twin divinity, Ashvin are sons of the clouds goddess and the sun god, and they are considered as the doctors of the gods in various oriental cultures. They appear in the sky on their cart at dawn and at the sunset, and most of the times they are represented with horse's head.
Turn on, tune in, drop out.
-----------------------------------------------------------
::::::- DJ SET -::::::
🔺 BIKURY (Offlabel Crew)(HAPPY BIRTHDAY)
[facebook.com]
▂▂▂▂▂▂▂▂▂▂▂▂▂▂▂▂▂▂▂▂▂
#STAGE 2 - OUTSIDE By TEKNOBOX E GABBERITALIA
TEKNO-HARDTEK-FRENCHKORE-HARDCORE
::::- LIVE -:::::
🔺 BuSuZuMa ( A.K.M.E. - Tekno Box)
:::::- DJ SET -::::::
🔺 UFO (Gabberitalia Team)
🔺 KYRMO
🔺 MENADE
Info
Info
#STAGE 1
PSYTRANCE STAGE By OFFLABEL CREW

#STAGE 2 - OUTSIDE By TEKNOBOX E GABBERITALIA
TEKNO-HARDTEK-FRENCHKORE-HARDCORE
Location
Location
REVERSE SOUND CAFè
Entry
Entry
10 Euro drink Inclusa
Organizer
Organizer
Offlabel Crew & Friends