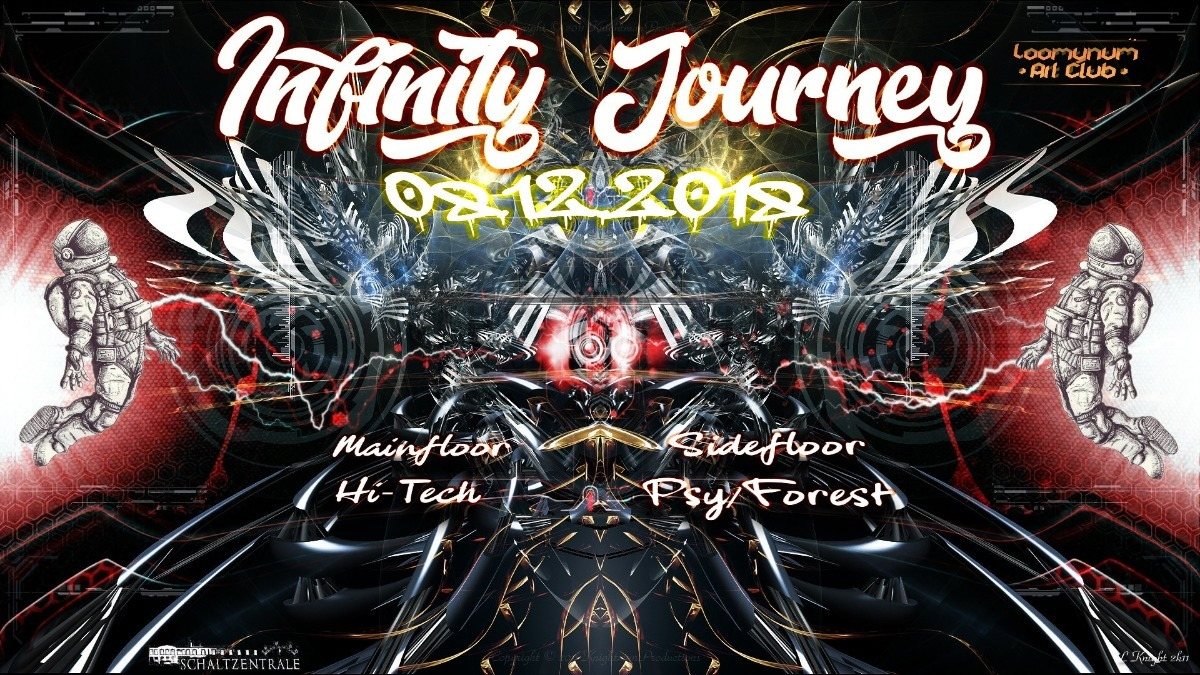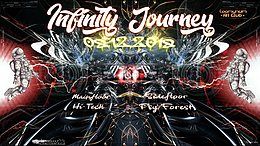 Line Up
ॐ ❤Live Act's & Dj's-> Hitech Floor ॐ ❤
ॐ Sifer ॐ ((São Paulo,Brasilien)
🎶 Metadimension Records
🎧
soundcloud
ॐ Noctem Vox ॐ (São Paulo,Brasilien)
🎶 Metadimension Records
🎧
soundcloud
ॐ Mergel ॐ (Russland)
🎶 Akashik/Mystical Flashback/Rockdenashi
🎧
soundcloud
ॐ Narxz ॐ
🎶 Tryptech Records/Spiilbuub Records/Mind Modulation Records
🎧
soundcloud
ॐ Sivana ॐ
🎶 MetaDimension Music
🎧
soundcloud
▄ ▄ ▄ ▄ ▄ ▄ ▄ ▄ ▄ ▄ ▄ ▄ ▄ ▄ ▄ ▄ ▄ ▄ ▄ ▄ ▄ ▄
ॐ ❤ Deejay(ne)s -> Psy/Forest Floor ॐ ❤
☆ Digital Reflection ☆ ( Live und Dj-Set )
🎶 Unalome Records/Reisefieber
🎧
soundcloud
☆ Disco Shipi ☆
🎶 Loomynum Art Records/Sahasrara Records
🎧
soundcloud
☆ MrPatric ☆
🎶 Loomynum Art Records
🎧
soundcloud
☆ PsyWhispering ☆
🎶Loomynum Art Records/Sahasrara Records
🎧
soundcloud
☆ Insane Tarantino ☆
🎶Sahasrara Records
🎧
soundcloud
▄ ▄ ▄ ▄ ▄ ▄ ▄ ▄ ▄ ▄ ▄ ▄ ▄ ▄ ▄ ▄ ▄ ▄ ▄ ▄ ▄ ▄ ▄ ▄ ▄ ▄ ▄ ▄ ▄ ▄ ▄ ▄ ▄ ▄ ▄ ▄ ▄ ▄ ▄ ▄
ॐ Deko by ॐ
FlipTrip ( CH )
[facebook.com]
• ✰。★ *˛ * ✰。★ *˛ * ✰。★ *˛
LINE UP CLOSED
Info
Lasst euch fallen und begebt euch mit uns auf die Unendliche Reise. Reist mit uns durch die Galaxie ins weit entfernte Universum begleitet von einzigartigen Live Acts und Deejays.

8 Stunden purer Hitech auf dem Mainfloor in der Schaltzentrale! Für die etwas weniger schnellen haben wir natürlich auch ein Ass im Ärmel.

Dazu haben wir den Sidefloor mit finest Psychedelic / Forest Artists gefüllt :) Ihr könnt also auch gerne mal ein wenig Genre wechseln!

▄ ▄ ▄ ▄ ▄ ▄ ▄ ▄ ▄ ▄ ▄

Let you fall and join us 2 the Infinity Journey! Let us traveling trough the Galaxy until the far away universe accompanied by unique Live Acts and Deejays.

8 Hours pure Hitech on the Mainflore at the "Schaltzentrale"! For the Lovers of a bit slower Music, we also have a really awesome alternative.

For those, we filled the second Floor with finest Psychedelic / Forest Artists! So you have the Chance to Switch between the 2 Genres.
Location
Location
Schaltzentrale Balsthal
Von Roll Areal 53
4710 Balsthal
Entry
Entry
bis 23.:00 Uhr 20.00.- Franken/Euro

Ab 23:00 Uhr 25.00.- Franken/Euro
Organizer
Organizer
Loomynum Art Club