Indika Chillgressive Daydance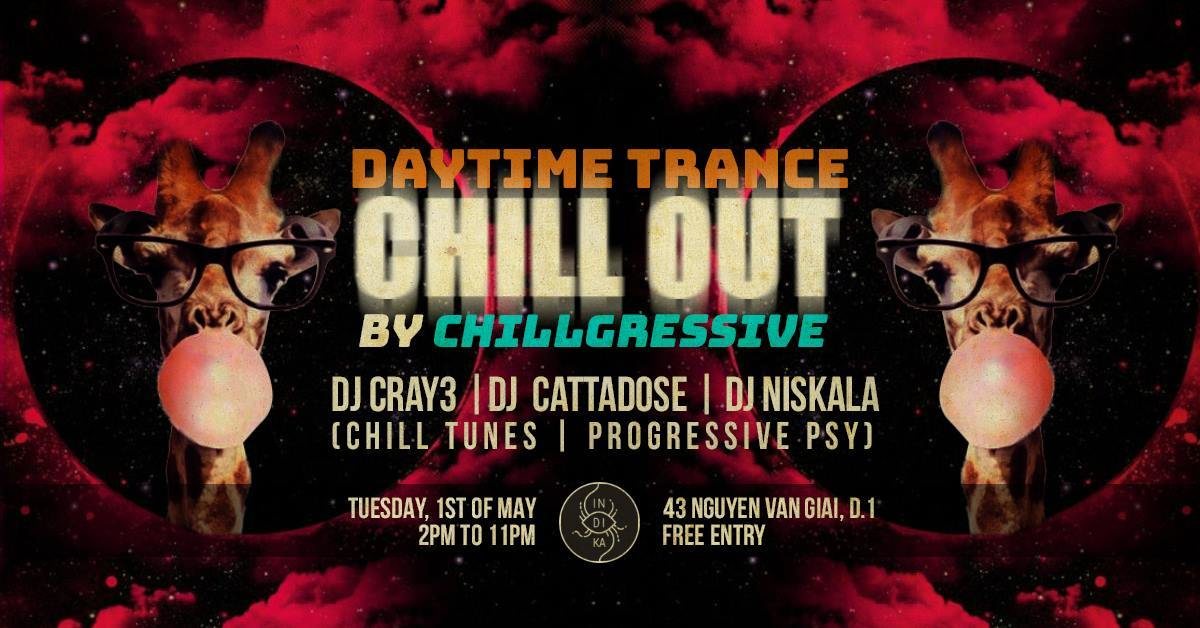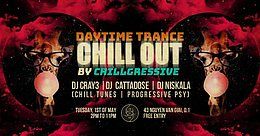 Line Up
Line Up
DJ Cattadose
DJ Cray3
DJ Niskala
Info
3 DJs, 3 Sets per DJ, 9 hours of psytrance day-dance madness…
Upon invitation of Indika, Chillgressive Saigon is honoured to present the first ever Psytrance day-dance in Saigon. On Labour Day, the 1st of May, we will fill Indika with the best psy beats from 2pm until 11pm…
Each DJ prepares multiple sets and varies style and tempo to present a diverse music experience over the whole event…
we start nice and easy with some chilly tunes and accelerate more and more until the last progressive psy sets, where it will be hard not to jump around and dance.
The Lineup:
DJ CattaDose (VN) -A Pioneer Mix Us Happy contestant with big ambitions of delivering a powerful dancing experience with lots of surprises.
DJ Cray3 (IN) - Editor of Radio Schizod
[schizoid.in]
and active psychedelic trance community member for many years.
DJ Niskala (SUI) - DJ and producer from Switzerland with more than twenty years of experience in playing and organising underground parties.
don't miss this awesome event, come eat, drink and dance with us at Indika on the 1st of May
The timetable:
2pm-4pm cray3 (chilly tunes)
4pm-5pm cattadose (chilly tunes)
5pm-6pm niskala (less chilly tunes )
6pm-7pm cray3 (less chilly tunes )
7pm-8pm cattadose (less chilly tunes )
8pm-9pm niskala (progressive psy )
9pm-10pm cattadose (progressive psy )
Location
Location
Indika Saigon, the house of wonders
Entry
Entry
free entry for free people
Organizer
Organizer
Chillgressive Saigon