ILLUMINAUGHTY PRES: ELECTRIC DREAMS ft NEELIX BLASTOYZ & MORE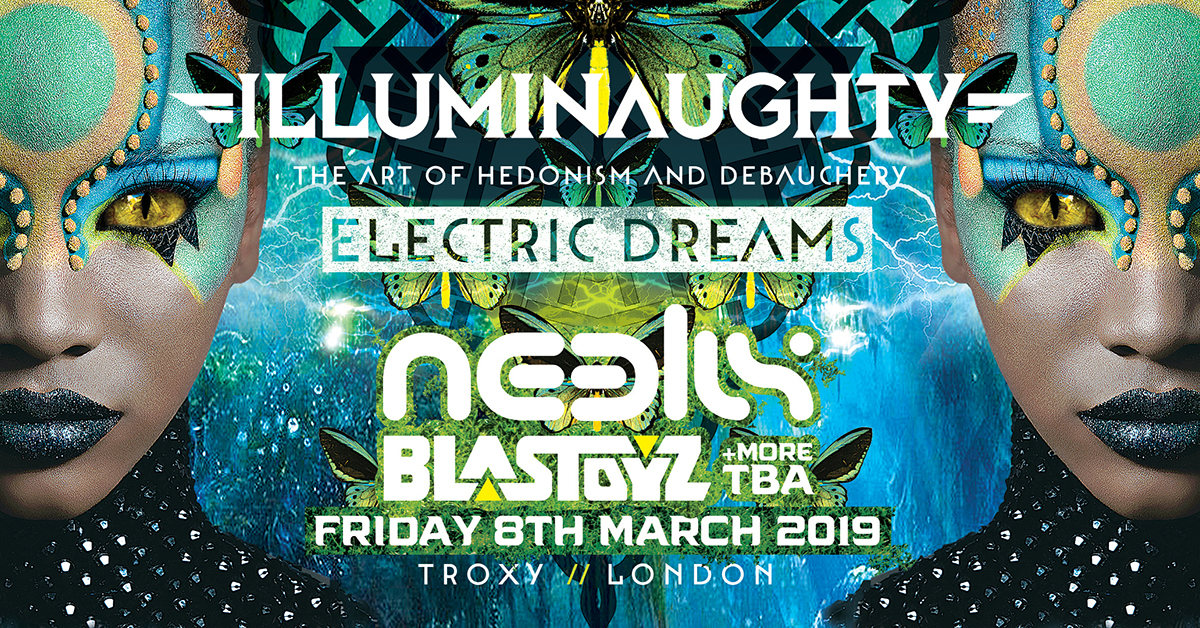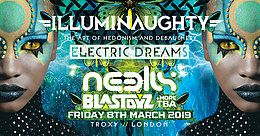 Line Up
Line Up
🔹 Neelix
🔹 Blastoyz
🔹 Nikki S
🔹 C.K.
🔹 Neutrino
🔹 The Goblin
🔹 DJ Competition Winner
Deco
Deco
New theme presented by Visual Architects
Info
After a run of INCREDIBLE shows at Troxy in 2018, we are back on Friday 8th March as we present a brand new theme…
Close your eyes, step into a world where your wildest dreams will become a reality, leave your troubles behind for one night only ⚡️
Immerse yourself and experience a world of futuristic creatures where free movement is welcome… Dance your way through a myriad of six-legged creatures, flying lizards and glowing organisms as we transport you into a vision of science-fiction.
Involve yourself in the tribes rituals, search for the tribes spiritual leader and allow our Electric Dream to become yours.
A fully immersive show, we will transform Troxy into a world like no other, complete with stage performers, decor, lasers, market stalls and more...
Is all that we see or seem… But a dream within a dream? 💭
TICKETS ON SALE HERE:
•
[bit.ly]
•
[bit.ly]
•
[bit.ly]
•
[bit.ly]
Location
Location
Troxy
490 Commercial Road
E1 0HX London