Backend
Illuminacja 7 - Be Psychedelic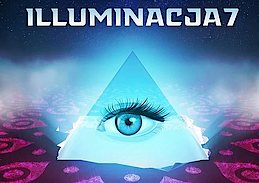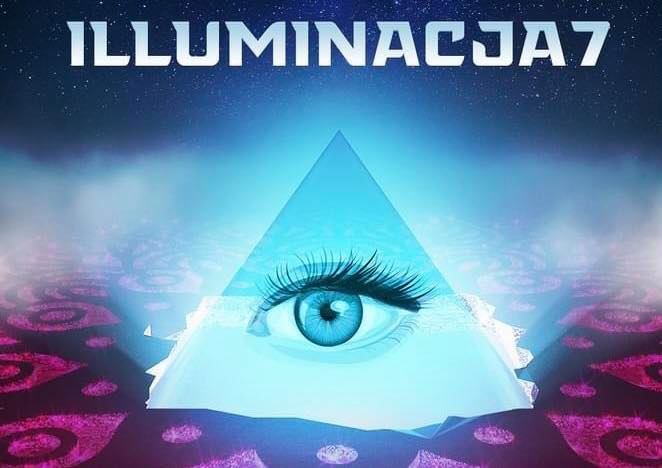 Line Up
Main stage
🎹🕺🕺🎧 DigiCult (Dacru Records, Belgia) LIVE!
soundcloud
🕺🎧 Reactyv (Elektro Magnetik, Belgia)
soundcloud
🕺🎧 dRWAL (Drewutnia dRWALa Drągala, Gdańsk)
soundcloud
🕺🎧 Kace (Cronomi Records, Warszawa)
soundcloud
🕺🎧 Rough (Toga Dansverg Projekt, Gdańsk)
Club stage:
Djs from club Bunkier
Info
Cześć Skrzaty 🙂
(english below - soon)
Zapraszamy Was na siódmą część naszej flagowej imprezy pod tytułem Illuminacja! 💫
Tak jak poprzednio spotykamy się w klubie Bunkier 🕋 w Gdańsku, który to mieści się na ul. Olejarnej 3. Impreza odbędzie się w dacie 24.04.2022 i jest to sobota.
Tym razem głównymi naszymi muzycznymi gośćmi będzie duet DigiCult 🌟, którzy przylecą do nas specjalnie z Belgi 🇧🇪. Możecie ich kojarzyć z takich psytrance'owych muzycznych przebojów jak ''Soul Samadhi'' czy ''The Optimist'' i itp. Będzie to ich pierwszy występ w naszym kraju.
Z Belgii zaprosiliśmy jeszcze DJ'a Reactiv'a 🇧🇪, którego mieliśmy przyjemność słyszeć na jednej z belgijskich psytranceowych imprez i, który się nam tak spodobał, że postanowiliśmy go zaprosić do Polski po to, aby mógł się Wam zaprezentować. Styl muzyczny w jakim prowadzi swoje sety to twilight.
Muzyczny skład uzupełnią DJ'e, którzy mieli duży wpływ na rozwój muzyki psytrance'owej w swoich regionach. Z Warszawy zaprosiliśmy DJ'a Kace, a z Trójmiasta DJ'i dRWALa i Rougha.
O dekoracje zadba Pszczoła UV z Poznania 🎨. My mu w tym trochę pomożemy naszymi dekoracjami 🎨.
Impreza zapowiada się wybornie!
⌚️🎧 Time Table 🎧⌚️
21:30 - 23:00 dRWAL
23:00 - 00:30 Kace
00:30 - 02:30 DIGICULT LIVE!
02:30 - 04:00 Reactyv
04:00 - end Rough
★ Scena Klubowa Klubu Bunkier ★
(soon)
👽 Dekoracje 👽
Pszczoła UV
Be Psychedelic
🎫 Wstęp 🎫
30 PLN
★Start 21.00
Koniec ??:??★
📻 Patronaty 📻
radio Apteka
Psytrance.pl
muno.pl
Trojmiasto.pl
Lost Rave Community
🎼 Muzyka na 2 scenach 🎼
Psychedelic Trance
Muzyka klubowa
💝 Extras 💝
Free UV body painting: Psychedelic works by Wer Kat, Neonaria.
5 kondygnacji
2 sceny muzyczne
1 miłość
Aftermovie z poprzednich Illuminacji:
6:
[facebook.com]
6:
[facebook.com]
5:
youtube
4:
youtube
1:
youtu
Gotowi na część 7mą? :>