☆°HYSTERIA°☆ GONZI LIVE In Concert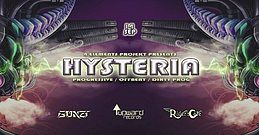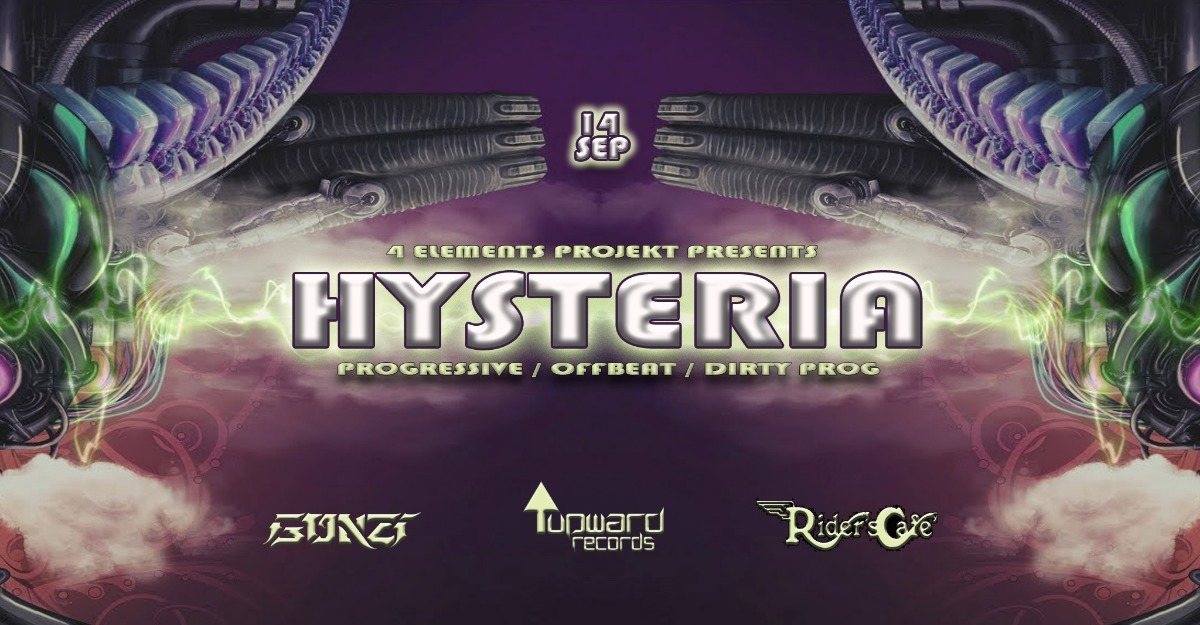 ● DEKO ●
☆ BLÜTENFEEN DEKO ART ☆
FB:www.facebook.com/BlutenfeenDekoArt/
● UV PAINTING ●
☆ TBA ☆
● FEURSHOW ●
☆ SOEL ☆
FB:
[facebook.com]
Info
Hallo Liebe Stampfgemeinde,
vor einiger Zeit haben wir euch gefragt wen ihr gerne als nächstes auf der Riders Bühne sehen wollt.
Eure Wahl fiel auf Gonzi, den wir direkt kontaktiert haben und am 14.09.2018 für euch aus Italien einfliegen lassen.
Wir freuen uns sehr den Jungen Italienischen Künstler begrüßen zu dürfen. Er wird für euch ein 2 Stunden Live Set spielen und euch feinsten progressiven Sound in die Gehörgänge blasen.
Gonzalo Falbo aka Gonzi hat unzählige Releases unter Namenhaften Labels wie Alien Records, NBM Records, PSR Music etc. und Produziert momentan für das Label Medusa Records. Neben Si Moon, Jawgrinder, Necmi, Gajecentrix, Boot Sequence, Elfo und Meis kann man auf jeden Fall sagen das er einer der Kings of Dirty Prog und Goa Minimale ist. Mittlerweile ist Gonzi weltweit unterwegs und wird auf den großen Festivals in Brasilien, Thailand und sogar Israel gebucht.
☆ GONZI ☆
www. soundcloud.com/gonzii
[facebook.com]
Natürlich ist das nicht alles, uns ist aufgefallen das gerade in der Localen DJ Szene mittlerweile keine Abwechslung mehr herrscht und auf vielen Events immer die gleichen Acts am Start sind.
Wir wollen etwas frischen Wind und haben ein paar Acts dazu gebucht die nicht auf jeder Lübecker Veranstaltung zu finden sind.
Einer dieser Künstler ist Floyd, das Lübecker Urgestein war in den letzten Jahren nur selten present. An diesem Abend wird Floyd nach langer Zeit mal wieder ein Ständchen für euch spielen.
Mit an Bord PIWI, ebenfalls ein Urgestein aus dem Hause Upward Records. Als Jahrelanger Member bei Question of Prog versteht er sein Handwerk. Freut euch also auf 2 Stunden geballte Offbeat Power.
100 % Proggy ist bei DELICIOUS zu 100% garantiert. Der Junge Hamburger Künstler aus dem Hause Upward Records glänzt auf vielen großen Events und besticht durch den typischen Hamburger Offbeat Sound.
Außerdem kommt GANDAALV zu uns in die Hafenstadt, der engagierte Rostocker Künstler ist mit seinem Deko Projekt BLÜTENFEEN DEKO ART mittlerweile über die Deutschen Grenzen hinaus unterwegs und freut sich bereits auf seinen Zwischenstop im Riders.
Er hat uns schon auf den Waldgeister Partys unzählige Male mit seiner Deko verzaubert und wird euch dieses mal zusätlich mit progressiven Klängen verwöhnen.
Last but not least ist natürlich unser Resident TRAUMTÄNZER mit von der Partie. Sein neues Liveset ist am Start und er wird euch mit 140 BPM ordendlich über den Floor scheuchen.
Auch im Punkt Dekoration wollen wir etwas Abwechslung für euch und konnten die BLÜTTENFEEN für euch verpflichten.
Empfangen werdet ihr wie gewohnt von unserem Feuerteufel SOEL and Friends.
☆° Letz keep the Vibe alive ° ☆
☆☆☆☆☆☆☆☆☆☆☆☆☆☆☆☆☆☆☆☆☆☆☆☆☆☆☆☆☆☆☆
☆ AB 18
☆ KEINE MUTTIZETTEL
☆ NO RACISM!!!!
☆ MAKE LOVE NOT WAR
☆☆☆☆☆☆☆☆☆☆☆☆☆☆☆☆☆☆☆☆☆☆☆☆☆☆☆☆☆☆☆
Location
Riders Cafe
Leinweberstr.4
23556 Lübeck
Deutschland
Organizer
Organizer
4 Elements Projekt