Backend
HyperDelik Records - 8 Birthday Presents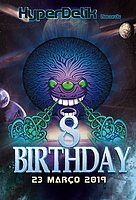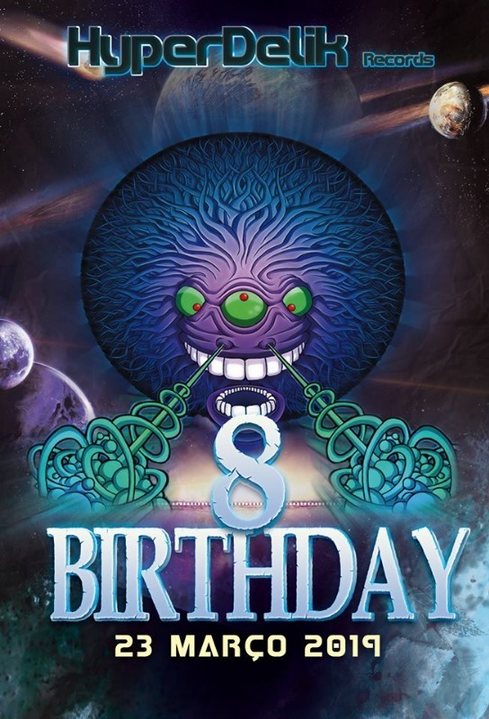 Deco
Décor:
Main Floor - Punkadelik ( France )
Alternative Area - Mystical Forest ( Belgium )
Info
Hello dancers.
We are going to be together one more time and this time we are working very hard to put together our best party ever.
Live acts and djs that we know you all going to like it to provide us all like usually the best music we all love👌
Pre Sale Start 1th Of November

First Phase 250 Tickets x 15 Euros
Second Phase : 250 Tickets x 20 Euros
Door : 25 Euros. Oferta do Cd de Tryambaka as Primeiras 50 pessoas come earlie

Sound , Light and Visuals Powered by:
Phatt Soundz Productions
20.000

Décor:
Main Floor - Punkadelik ( France )
Alternative Area - Mystical Forest ( Belgium )

Place is 30 minutes from lisbon.

2 Areas Both With Tent.

Dance Floor 26 hours of music.
Alternative Area 36 hours of music.

Private Security suplied by José Mata.

Stay Tuned.
Let's make magic happen once again!
Location
Livramento ,Mafra , Lisboa
Entry fee
Entry fee
Pre Sale Start 1th Of November

First Phase 250 Tickets x 15 Euros
Second Phase : 250 Tickets x 20 Euros
Door : 25 Euros. Oferta do Cd de Tryambaka as Primeiras 50 pessoas come earlie
Organizer
Organizer
HyperDelik Records