Backend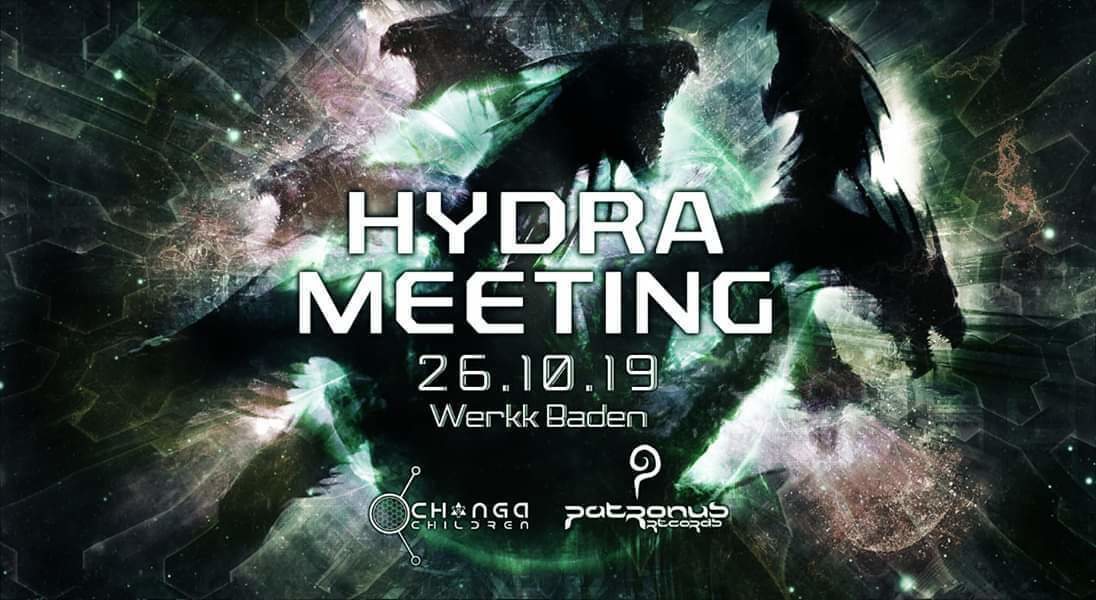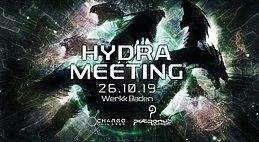 Line Up
▷▷ LINE - UP ◁ ◁
♬ Shenanigan (Digital Shamans Records)
soundcloud
| Sweden
♬ SiD (Patronus Records)
soundcloud
| Switzerland
♬ CriticalFreak (Freak Records / STZ Records)
soundcloud
| Austria
♬ Sifer (Metadimension Music)
soundcloud
| Brazil
♬ Coji (Metadimension Music)
soundcloud
| Brazil
♬ DarkInteger (Patronus Records)
soundcloud
| Hungary
♬ Andoga (STZ Records / NTFS)
soundcloud
♫ Tsunamix (Freak Records / NTFS)
soundcloud
♫ Shimah (Reisefieber Records)
soundcloud
♫ Solum Luna (Independent)
new project by SiD & Sivana
Deco
by Changa Children & Patronus Records
Info
Info
☽ ◦ CHANGA CHILDERN meets PATRONUS RECORDS ◦ ☾

Dear freaks and other creatures...
We are happy to invite you to the very first Hydra Meeting, where the music is as dark as October nights. For the very special Location we chose, we realized that the arrangement of the Line-Up must be even more special. Get ready to dig into the ground and shoot for the stars, because our artists won't hesitate to touch the gloominess of our minds.
Location
Werkk Kulturlokal Baden
Schmiedestrasse 1, 5400 Baden, Aargau
Entry
Entry
• 14:00 - 25.- CHF
• 18:00 - 30.- CHF
Organizer
Organizer
Patronus Records, Changa Children