HOT WAVE by Kantala Sound
Sta. Pola, Alicante ·
Spain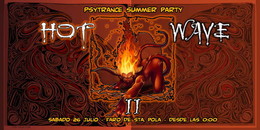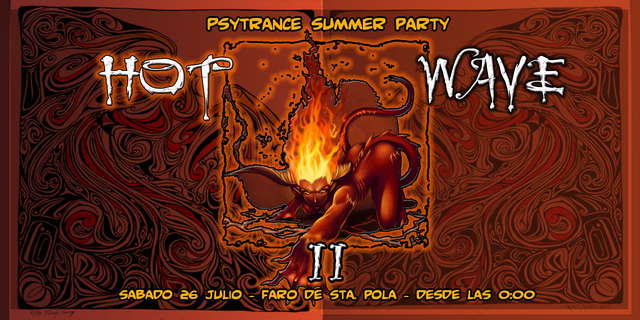 DJs
All the Kantala Crew...and some friends...
( Akra, MArkino, Acid Raku, Psykonat, Wyk, Adeene, Figuretti...and more )
Deco
The Kantala deco team put some backdrops and string art
Info
Info
This is just a friends summer party with Psytrance and Progressive Music to enjoy all people, involved or not in the project...Just for dance and enjoy this magic summer !
Location
Sta. Pola Beacon
N - 332 road from Alicante to Cartagena. Before to arrive to Sta. Pola city, you must take a way on your left side...this way is called " Camino del Faro". After go straight ahead till find the Signs, and just follow them !

Faro de Santa Pola
N - 332 desde Alicante direccion Cartagena. Antes de llegar a Santa Pola, tomar Camino del faro a la izquierda. Despues continuad recto hasta encontrar las señales y seguidlas !
Entry fee
Entry fee
Free Party / Gratix
Organizer
Organizer
Kantala Sound and the friends
Added

14y 6m

· Update

14y 6m

·

/ 9