Backend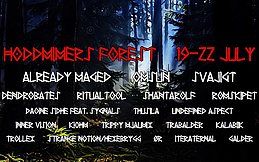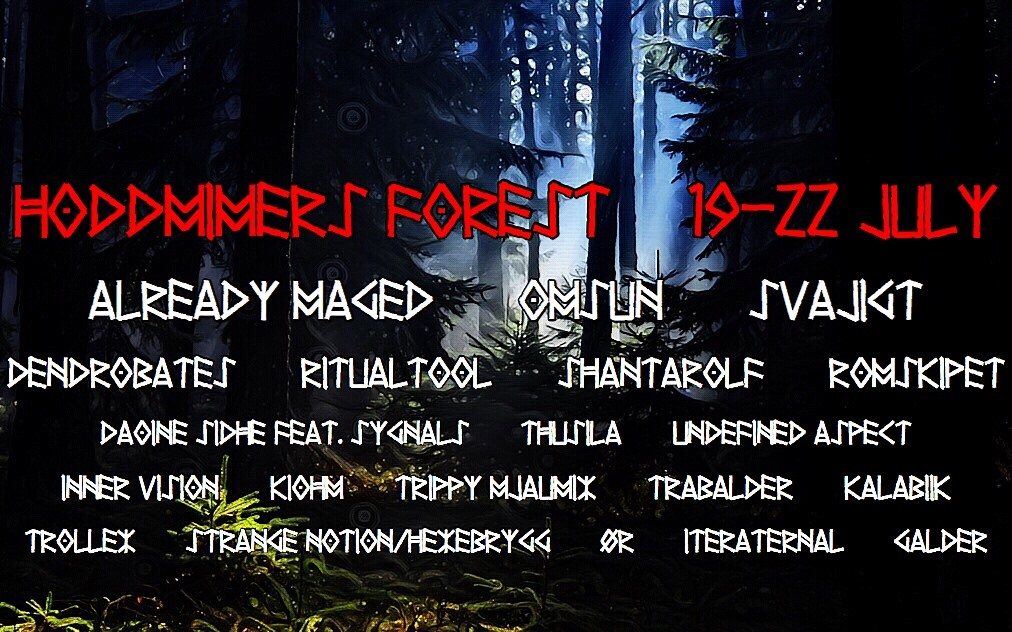 Info
We gather in Hoddmimers forest.
The forest where the people Liv and Livtrase are hiding from Ragnarok, who has ravaged for years. It is only in Hoddmimers forest they remain hidden from Ragnarok, who passes by without sensing them, and where they survive only by the morning dew.
After Ragnarok they peek out of the forest and only then do they glimpse a new future. They are filled with relief and gratitude, the pain dissipates and is replaced by a tremendous joy. They settle down and a new human era arises.
Not everything disappears in Ragnarok. When the great battle ends, forces gather from high and low, shifting toward areas that are leveled to the ground. There are only a few relics left, objects of legends and memories. In the pitch-dark, the sun's daughter reveals herself for the first time. They observe new life emerging greener and more beautiful than before. Bird song fills the forests and the dance between sun and moon is restored. All suffering comes to an end.
The gathering will initiate before sunset in a secret private location, near Oslo. We invite you to dwell in the deep boreal forest from the 19-22nd July, to participate in a spiritual journey through sound and visions. You can expect a breathtaking scenery with a relaxing atmosphere, and an unforgettable experience with beautiful spirits, good vibrations and a vast array of talented modern-day shamans.
-INFORMATION-
In order for our forest camp to be the best it can be, there are certain facts we need to be mindful of.
-Forest camping:
As we will be camping in the woods for 4 days, you need to come prepared – Norwegian weather is highly unpredictable. We kindly ask you to bring with you warm clothes and footwear that keeps you dry. Campfires are not allowed.
-Leave no trace!
Come as you leave.
If you see any garbage in the forest we kindly ask of you to pick it up and bring it to the nearest trash bin. This will help a lot to keep our gathering nice and clean.
No cigarette buds in the forest!! Do not bring cigarettes into the forest without a pocket ashtray!
-Bring water!
There will be water available by the chillout area/kitchen, but we kindly ask you to bring as much water as possible. Minimum bring as much as you need for the time you plan on being out in the forest. It is not recommended to drink from the swampy lakes or rivers nearby.
-Food & refreshments:
You will find both vegan, vegetarian and non-vegetarian meals. We will arrange two meals a day - breakfast and dinner. The kitchen will be staffed at other hours as well, check it out if there is anything you fancy, either refreshing, filling, energizing or soothing.
This is a private family gathering for friends and friends of friends.
To join our attending list and receive additional information please send us a message at:
moder.jord@outlook.com
Remember to add full names of everyone in your group that wants to attend to this gathering.
Móðir Jörð
It is because of you and all of the wonderful souls around the world that we are encouraged to do this. You give us strength and joy by your unique wealth of beauty, prosperity and life. To our gathering, we wish to bring you good spirit, laughter and willingness. Together we will create an arena of creativity and love with movement on all layers, through frequencies of some of the best music our universe has to offer.
Entry fee
Entry fee
@The gate: 60 euro
Added

3y 5m

· Update

3y 4m

· 1