HIVEMIND feat. Jesus Raves, Mentalecho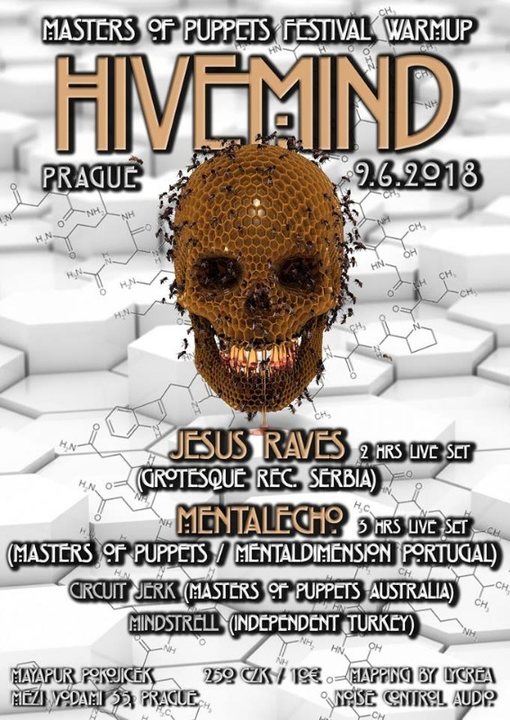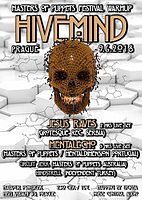 Line Up
Jesus Raves | Free Listening on SoundCloud
soundcloud
Jesus Raves is project of Zdravko from Serbia, it exists from 2003 and from the beginning it's concentrated on experimental psychedelic, high bpm sound.
Influenced by many styles he is importing all of it into his music.
It's signed for Grotesque Records, Serbia.
Played all around the world, also with his other project Kanibal Raves which is based more on comic moments and slower bpm.
MENTALECHO | Free Listening on SoundCloud
soundcloud
Mentalecho is a solo project from Bernardo Fialho, a basic form of expression to dream and exile yourself from everything else, getting lost in dreams and memories, basically a sonic mental biography made by the main character himself .
Had the pleasure to play among side some of the best producers like Technical Hitch, Paralocks, Parandroid, Pastor John, Gotalien, Akés, Mimic Vat, and manny other great founders of the Hitech Scene in Hungary, Turkey, Germany, Brazil, Austria and manny other beautifull spots
Deco
Deco
Mapping by Lycrea, Sound by Noise Control Audio by Mayapur
Location
Location
Mayapur pokojíček
Mezi vodami 35, 140 00 Prague, Czech Republic