Backend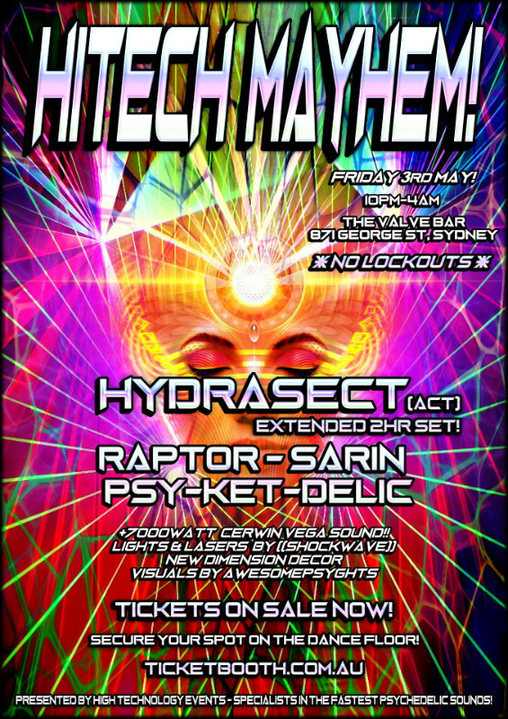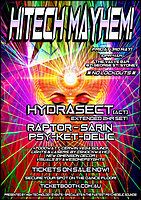 Line Up
HYDRASECT (ACT) - (Tryptech Records & Australiacs) - 2hr set!
Side-effects may include: euphoria, excitement, increased heat rate and uncontrollable motion of limbs.
soundcloud
PsY-keT-DeLIc
Lighting the way with Flaming Hitech!
RAPTOR
A true legend in psytrance scene & king of early 2000's night time psy sounds.
SARIN
The master of Super Psychedelic Sounds from the Future!
Info
Info
High Technology are bringing you the next highly anticipated event so prepare for May-hem because this party is going to get wild real fast and even more crazier than the last!

Come and Experience an amazing Hi Tech Trance party - Full of crazy and fast out of this world psychedelic high technology sounds from the future, complemented by a special production installation of Sound, Lighting, Lasers, Visuals & Decor.
Location
The Valve Bar, 871 George St Sydney
18+ ID required (Passports for overseas visitors)
10pm – 4am
No Lockouts! + Cheap drinks & friendly Security :)
The Valve bar is located just a short walk away from Central Station & is easily accessed by public transport – for more info please check:
[transportnsw.info]
Entry
Entry
Online Tickets $10 / $20 on the door
[com.au]