Himalayan Frequency Festival 2019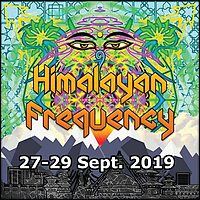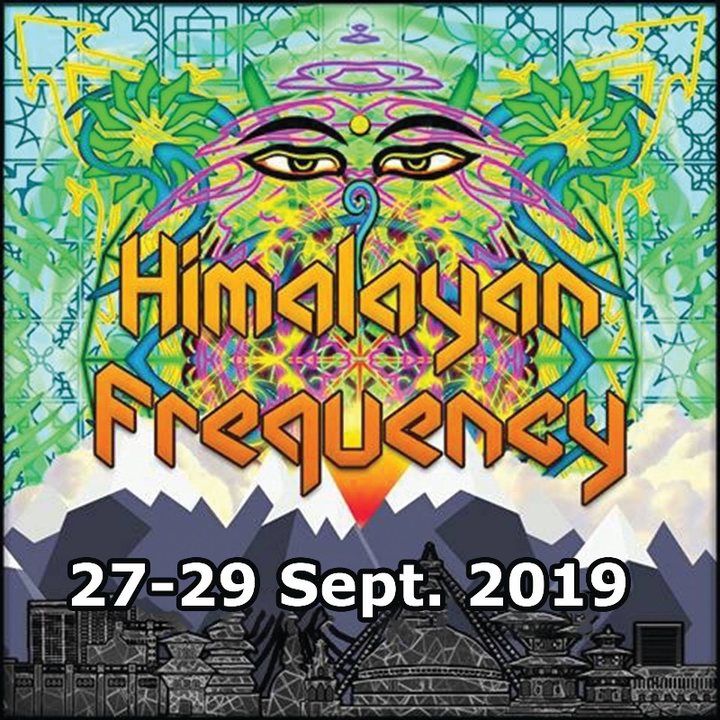 Line Up
Line Up
Himalayas as everyone needs it; better if it's clean and healthy.A gathering focused on proper natural eco ways to manage plastics; paper in forms of many ways that are thrown in the mountains of Nepal. We try to celebrate in eco friendly way and support more of our frens who travel in bicycles; hitchhikers for traveling and accepting a different means of traveling. So we celebrate appreciating all those who travel in free spirit. Come join us support us in cleaner and even more beautiful eco friendly Nepal.

▧▨▧▨▧RELAX ZONE▧▨▧▨
With massage; yoga and meditation

▧▨▧ADVENTURE ZONE ▨▧▨▧
Slackline, kayak, hike, rafting
Info
Welcome to the third edition of Himalayan frequency( location-https://bit.ly/2KbXnts)
Mountains; river; culture; mixed with the tunes of music.
----- 4 SCENES----
▧▨▧▨▧MAIN STAGE▧▨▧▨
Reggae
(lien up soon out)
▧▨▧▨▧ALTERNATIVE STAGE▧▨▧▨
TECHNO /JUNGLE
▧▨▧▨▧RELAX ZONE▧▨▧▨
With massage; yoga and meditation
▧▨▧ADVENTURE ZONE ▨▧▨▧
Slackline, kayak, hike, rafting
!!!!!!!!!!ATTENTION VERY IMPORTANT!!!!!!!!!!!!!!!!
TENTS/ATMS/FOOD & DRINKS/TRANSPORT
TENTS AND SLEEPING BAGS
▽△▽△▽△▽△▽△▽△▽△▽△▽△▽△▽△▽△▽△▽△▽△▽△
We highly recommend bringing your own tent, which you can easily rent at kalapatther trekking shop(sathghumti, Thamel, Kathmandu). In-case you are changing place, kathmandu to pokhara or pokhara to kathmandu, to avoid difficulties we have shaded areas where you can lie down and chill, carrying a yoga mattress might be helpful.
! Just in case but very limited only 20 Personals !.
Our location has some tents and massive safari tents;
Per person with a tent and sleeping bags along with mattress Rs. 2000-
FOOD AND DRINKS
▽△▽△▽△▽△▽△▽△▽△▽△▽△▽△▽△▽△▽△▽△▽△▽△
It is recommended, to bring your own food and drinks;we might not be able to give you desired food and drinks all those times. In case, during the day there are shops on walking distance where you can buy basic necessary groceriers.
We are more then happy to give you necessary iteams for preparing-feel free to ask us or even use our kitchen.
DRINKING WATER
▽△▽△▽△▽△▽△▽△▽△▽△▽△▽△▽△▽△▽△▽△▽△▽△
We have fresh drinking water, from the mountains. Please carry, some water purifying tablets, to be found easily on pharmacies around lakeside and thamel.
ATMS
▽△▽△▽△▽▽△▽△▽△▽▽△▽△▽△▽
No ATMS until 50kms
carry your cash
calculate per day as you spend since there is no atms and bank things around.
STRICTLY NO GARBAGE ON FLOOR
△▽△▽△▽△▽△▽△▽△▽△▽△▽△▽△▽△▽△▽△▽△▽△▽△
Strictly no garbages on the floor; there would be dustbins and container all over the location. It's a very clean area, and we expect the same. Visitors violating, the rules would be considered completely disrespectful. Say no to plastics as much as you can.
Transportation
△▽△▽△▽△▽△▽△▽△▽△▽△▽△▽△▽△▽△▽△▽△▽
This year we are encouraging bicycle riders so make your way through bicycle. local buses leaves from local bus stations the location is here. -(
[bit.ly]
In case if you want to get together please join us here.
In pokhara shanti cottage and cafe n kahre sept 27th/ 11 am you can get together there and manage a private or local bus whatever suits to you
Other means of transport
--------
Music starts at 7pm on Friday 27th, and ends at 11 am on 29h.
In case you want to join us yourself- important is try avoiding night times.
Simply, Take a tourist bus- or/otherwise/unfortunately something happens, In kathmandu go to Kalanki take any bus that leaves to--pokhara/chitwan/baglung/ or any location west or east- ask the bus staff, make sure it stops at Chumlingtar bazaar( at the big wired bridge). After you come out, ask the local people about- GRG adventure kayak it's inside the forest walk around 20-30 minutes. Try avoiding night times if its night dont forget your torch.
further Infos on how to get there are available online
[gurungvalley.com]
If you want a private car dont -take a taxi please contact us before hand.
.
Meeting points hostels and cafes
△▽△▽△▽△▽△▽△▽△▽△▽△▽△▽△▽△▽△▽△▽△▽△▽△
In Kathmandu
Hotel grand
[grandhotelnepal.com]
In Thamel
............................
Hotel dream city
Backpackers Hostels
..................................:........
Hostel 196 backpackers hostel
Phat kath secret garden hostel
In pokhara
Shanti Cottage
[facebook.com]
Khare backpackers hostel (previous phat kath hostel Pokhara)
Cafes
.........
Black olives restaurant and cafe Thamel
Pumpernickel bakery
Or2k
Sabal cafe chettrapati
Helenas rooftop cafe & Bar
Tickets
△▽△▽△▽△▽△▽△▽△▽△▽△▽△▽△▽△▽△▽△▽△▽△
Just Entry without any cost included
___________________________
No tickets this year more loveits based on donations
----------------------------------------
---------------------------------
some few FAQS
-----------------------------------
1. Can we go to the venue for camping before the festival starts?
--you are more then welcome to go camping there with your friends. Its a amazing rafting camp so most of the staff would speak english and explain you all about the environment.
2. what about the garbages?
We try to make it clean as much as possible but most of you would be given a garbage bags before entering the venue and a disposable ashtrays. So, please collect your garbage and leave it on to camp organizers before you leave the festival.
3. Is there any wifi accebility?
There is no wifi near the area but some phone datas might work.
4. Where is the next coffee shop?
every morning coffee would be served at the stalls.
5. Would there be vegen food around?
Nepali food are mostly vegen so you would definatley get food that are special for you.
6. Is there a shuttel bus back?
We are not providing shuttel bus back, you can definatley choose where you go after the festival,there is a bus station nearby.
Terms and condition
1. Tickets once sold would not be returned in any case.
2. Use of illegal substance are strictly prohibited and would be handed over to the authorities.
3. Himalayan frequency crew would not be responsible for any injury occurred at the festival
4. Organization wold not be responsible for loss and theft of personal belonging.
5. Please carry your valid passport an valid Nepali visa at the festival we wold not be responsible for your visa issues.
6. Destroying of tents such as burning the sleeping bags and tent with cigarettes such issues have to be paid back to the authorities.
-------
come feel the vibe
Entry fee
Entry fee
This year we decided to make it based on donations.
Added

3y 8m

· Update

3y 6m

·