°★° HIGH VIBRATION 2019 °★°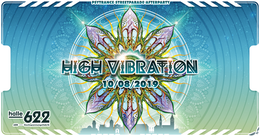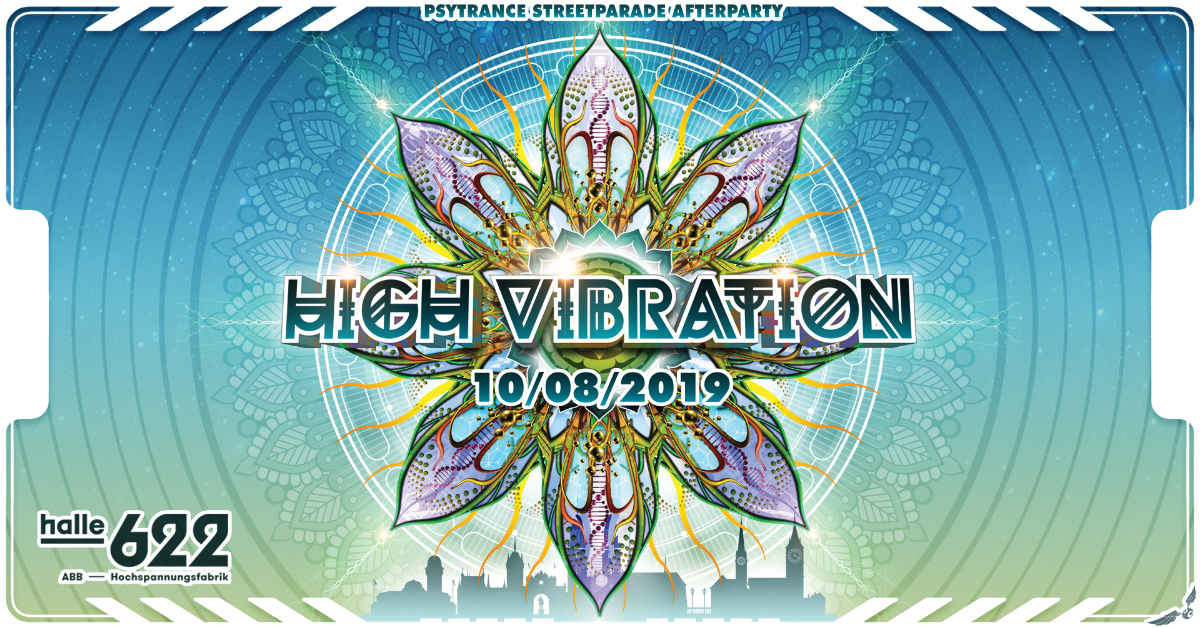 Info
° '°º•♡• TURN ON! I TUNE IN! I DROP OUT! •♡•º°'°

PSYTRANCE STREET PARADE AFTERPARTY 2019

Vibrationen erschüttern den Boden.
Langsam schleicht sich etwas heran.
Gerüchte werden getuschelt; ein magisches Fest wird vorbereitet.
Wir machen keine halben Sachen. Nur das beste solltet ihr bekommen. Deshalb wurden die Anführer der elektronischen Musik aufgespürt und auf eine lange Reise geschickt.

Aus allen Winkeln dieser Erde sind wir zurück - Stärker und grösser als je zuvor und möchten euch eine Nacht bescheren die Ihr nie vergessen werdet.!

Kommt und schaut selbst.
Location
HALLE 622
Therese-Giehse-Strasse 10
8050 Zürich
Switzerland

Anreise mit dem ÖV

Die S-Bahn vom Zürich Hauptbahnhof verkehrt regelmässig Richtung Bahnhof Oerlikon.
Ebenfalls möglich ist es die Tram Linie 11 bis zum Bahnhof Oerlikon zu nehmen. Der Bus Nr. 64 oder 80 bis zur Haltestelle Bahnhof Oerlikon Nord, fährt direkt vor die Halle 622.

Anreise mit dem Auto

Wer mit dem Auto anreisen möchte, sollte genügend Fahrzeit einrechnen. In den umliegenden Parkhäusern Center 11, Nordhaus oder Cityport stehen Parkplätze zur Verfügung.
Entry fee
► EARLY BIRD 35.- exkl. VVK Gebühren
(Limitiert auf 100 Stk.)
► PHASE 1 TICKETS 45.- exkl. VVK Gebühren (Limitiert auf 1000 Stk.)
► PHASE 2 TICKETS 55.- exkl. VVK Gebühren
(Limitiert auf 2400 Stk.)
Tickets sind erhältlich auf
[starticket.ch]
Oder bei allen offiziellen Partner von Starticket
► Alle Filialen der Schweizerischen Post mit Ticketvorverkauf
► Alle Coop City Filialen
► Alle Manor Filialen
► Zürich Tourismus (im Hauptbahnhof Zürich)
► Filiale der Liechtensteinischen Post in Vaduz
► Alle BLS Reisezentren und SOB Bahnhöfe in der Schweiz
► Alle Infostellen von Heidiland Tourismus
► Musik Hug (Zürich)
► und viele mehr!
► Keinen Einlass für unter 18 Jährige!
► Geburtstagskinder 10. und 11. August haben freien Eintritt.
► No Entry for under 18 years old People !
► All who's birthday is on the 10/11 August will have FREE Entry.
NO ID — NO ENTRY!
Wir können aus gesetzlichen Gründen nur ID, Pass, Ausländerausweis & Führerausweis akzeptieren. Keine Kopien und auch nicht als Bild auf dem Handy!
Organizer
Organizer
High Vibration GmbH
Added

4y 1m

· Update

3y 10m

·