Backend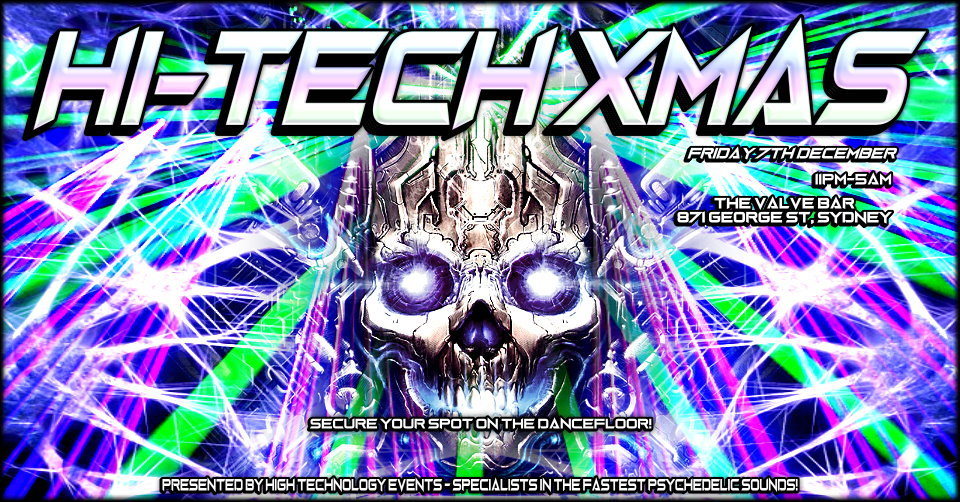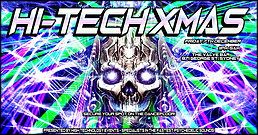 Deco
Deco
Sound: Cerwin Vega - 7000watts!!
Lighting & Lasers: Valve & ((Shockwave))
Decor: New Dimension
Visuals: AwesomePsyghts %-)
Info
On the first day of Xmas my true love gave to me, an amazing Hi Tech party!
High Technology Events Presents - Hi-Tech Xmas
This is going to one event you wont want to miss!
Expect to hear crazy and fast out of this world psychedelic high technology sounds from the future, complemented by a special production installation of Sound, Lighting, Lasers, Visuals & Decor.
For Public transport info check:
[transportnsw.info]
Venue is located very close to Central Railway Station!
Location
Location
The Valve Bar, 871 George St, Sydney, Australia 2000

18+ ID required
Entry
Entry
*Tickets on sale* - Secure your spot on the dance floor:
[com.au]
Organizer
Organizer
High Technology Events