Hegau meets Freak Records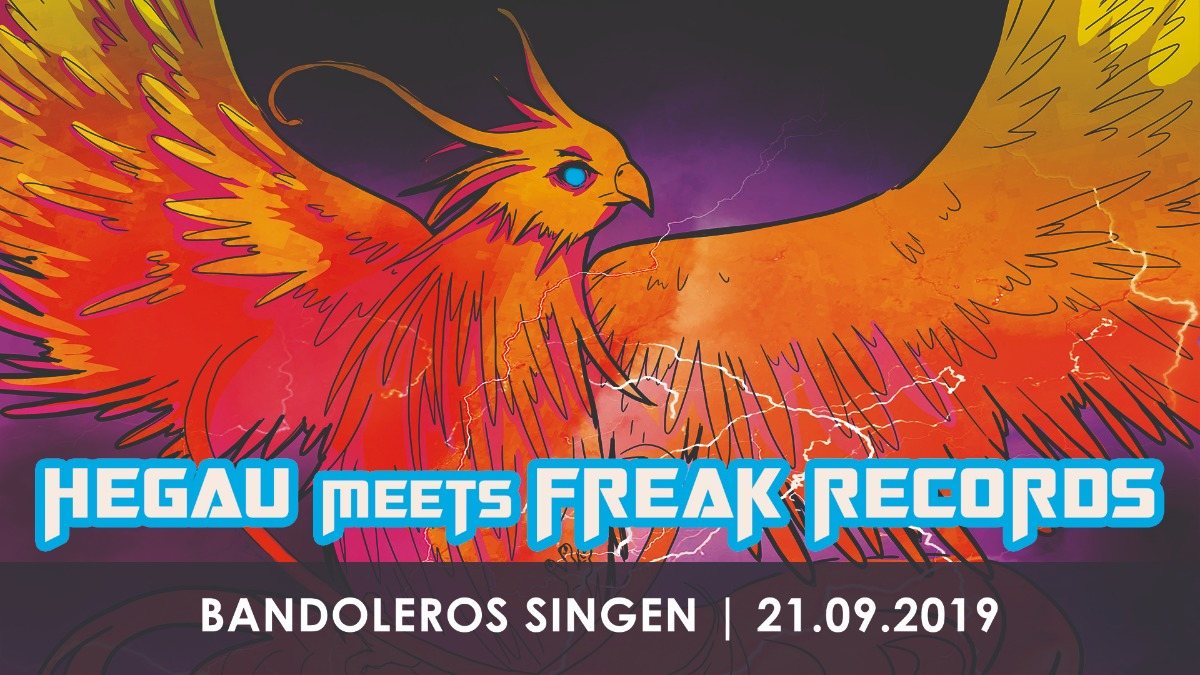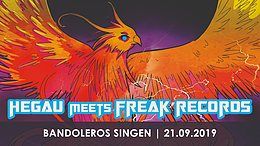 Line Up
Hyperactive25 2h Live Set
(Freak Rec. Label Manager)
[facebook.com]
soundcloud
Gypsy on Äther 2h DJ Set
(Freak Rec., STZ-Rec.)
[facebook.com]
Cyperinfect 2h DJ Set
(Freak Rec.)
soundcloud
Timetable:
23:00- 01:00 Cyberinfect
01:00- 03:00 Gyspy on Äther
03:00- Ende Hyperactive 25
Info
Liebe Freunde und Fans der schnellen Musik (english below)
wir bringen für euch die feinen Sounds von Freak Records nach Singen zu einer exklusiven und einzigartigen Party.
Wir haben keine Mühen und Kosten gespart um für euch das Beste rauszuholen.
WICHTIG!
Um genügend Platz für alle zu halten sind die Tickets limitiert, deshalb bitte den Vorverkauf nutzen und natürlich auch noch etwas zu sparen.
Wir möchten Spaß an Tanz und der Musik, aber kein Rassismus, Sexismus oder andere Formen von Gewalt oder Ausgrenzung.
Anreise mit dem Zug:
Der Club befindet sich ca. 3 min Fußweg von dem Bahnhof Singen Hohentwiel
Anreise mit dem Auto:
In Singen ist große Parkplatznot, daher sind Plakplätze nicht in unmittelbarer nähe. Hier ein paar Möglichkeiten zu Parken
[google.de]
.8389633!2d47.7585172
Englisch Version:
Dear friends and fans of fast music,
we bring you the fine sounds of Freak Records to an exclusive and unique party in Singen.
We have spared no efforts and costs to get the best for you.
ATTENTION!
In order to ensure that there is enough space for everybody, we have a limited number of tickets available.
We want you to enjoy the music and dancing, but no racism, sexism or other forms of violence or exclusion are tolerated.
Pre-Sale (until 9/14/2019) 18€
Entry box office: 25€
Tickets are available under
tickets.phoenix@gmail.com
Arrival by train:
The club is approx. 3 min footpath from the main train station Singen Hohentwiel
Arrival by car:
There are limited parking options in Singen, therefore there are no parking lots in immediate proximity to the club. Here a few possibilities for parking:
[google.de]
Bahnhofstrasse 17, 78224 singing (Hohentwiel) !3s0x479a7d47362252c9:0x2afcc0389533befa!4m2!1d8.8389633!2d47.7585172
Location
Location
Bandoleros
Bahnhostr. 17
78224 Singen (Hohentwiel)
Entry
Entry
Eintritt Vorverkauf (bis 14.09.2019) 18€
Eintritt Abendkasse: 25€