Backend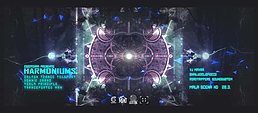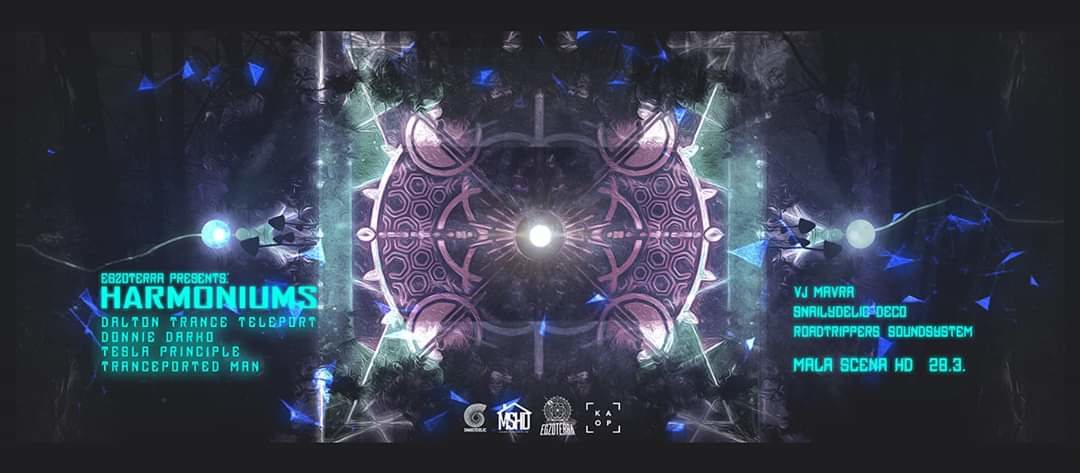 Line Up
Egzoterra presents
••◎ HARMONIUMS ◎••
Subota | 28.03. | Mala Scena HD, Karlovac
Lineup:
DALTON TRANCE TELEPORT
•• Mystic Sound Records
soundcloud
DONNIE DARKO
•• Horizons, Mystic Mountain Festival
soundcloud
TESLA PRINCIPLE
•• BooM records , Elysium Island Festival | RS
soundcloud.com/tesla-principle
TRANCEPORTED MAN
•• Regeneration
soundcloud.com/samo-dominiik
Art by •• SNAILYDELIC | RS & VJ Mavra
Powered by •• Roadtrippers Soundsystem
START: 22:00
END: 06:00
PARTICIPACIJA: 30 do ponoći // 40 iza ponoći
LOKACIJA: MalaScena HD, Karlovac
••••_______________________________ •••
Let us tell you little something about this guys...
The creatures reproduce by flaking.
The young, when shed by a parent, are indistinguishable from dandruff.
There is only one sex.
Every creature simply sheds flakes of his own kind, and his own kind is like everybody else's kind.
There is no way in which one creature can harm another, and no motive for one's harming another.
Hunger, envy, ambition, fear, indignation, religion, and sexual lust are irrelevant and unknown.
The creatures only have one sense: Touch.
They have weak powers of telepathy - they have only two possible messages. The first is an automatic response to the second, and the second is an automatic response to the first.
The first is, "Here I am, here I am, here I am."
The second is, "So glad you are, so glad you are, so glad you are."
We are opening a portal on 28th March to share our pulses with Harmoniums.
We would be glad if you would be here with us to witness that.
EGZOTERRA PRESENTS:
Harmoniums
Location
Mala scena HD
Frana Kurelca 4, Karlovac
Organizer
Organizer
Egzoterra Kolektiv
Added

2y 9m

· Update

2y 8m

·

/ 2