Halloween Party - Dream Factory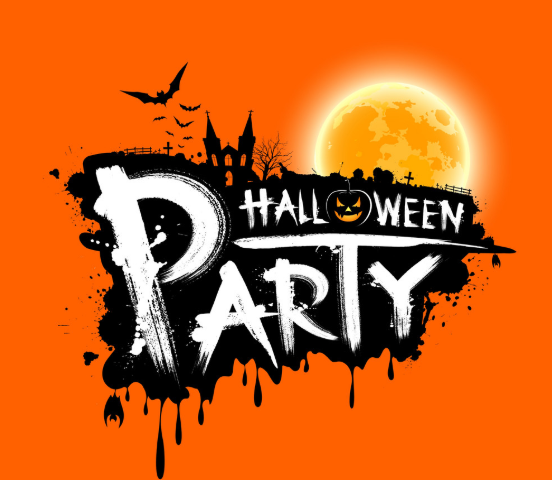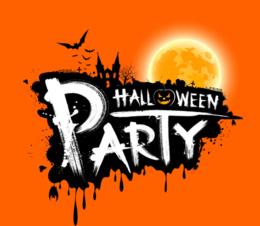 Line Up
Hello everyone !
Dream Factory parties are back - we are planning a Halloween Gathering and BBQ in Lisbon for friends and family of our beloved org Dream Factory, with all the quality parties that Dream Factory has brought to you in the past.
Once again, we will bring to you the best of psytrance music along with the best ambient and sound quality, along with a great decoration. This is limited access event - due to the restrictions that have been imposed recently due to the '' pandemic '' situation that has changed our life but it will not makes us stop dancing.
There will be food and drinks available!
LINE UP:
Live Acts:
DINOSAUR SPACESHIP (Parvati Records) ( 1st time!!!!!!!!! )
[parvati-records.com]
KHAOS SEKTOR (Ohmnium Records)
soundcloud
DIGITAL DIMENSIONS (Climactic Records)
[climactic-records.com]
Dj Sets:
DJ JUGGLER (United Beats Records)
soundcloud
DJ CYCLOPS (FreeWorld Productions )
soundcloud
DJ KRYPTO (Phoenix Records )
soundcloud
Please contact us on our email for further information and how to get access to the tickets: - ATTENTION - ALL TICKETS WILL BE SOLD AT PRE SALE - NO TICKETS AT THE DOOR - YOU NEED TO CONTACT US BY EMAIL OR THRU OUR EVENT IN FACEBOOK, TO BE ABLE TO GET YOUR TICKET TO THE PARTY - more info soon ! Please Stay tune !
facebook event link:
[facebook.com]
Join us !
Boom Shankar !
Olá a todos!
As festas da Dream Factory estão de volta - estamos planejando um Halloween Gathering e BBQ, para os amigos e familiares da organizacao, com a de qualidade que a Dream Factory trouxe para você no passado.
Mais uma vez, traremos para você o melhor da música psytrance, juntamente com a melhor qualidade de ambiente e som, juntamente com uma ótima decoração. Este é um evento de acesso limitado a 100 pessoas - devido às restrições que foram impostas recentemente devido à situação de pandemia que mudou nossa vida, mas não nos fará parar de dançar.
Havera comida e bebida disponivel !
Entre em contato conosco em nosso e-mail para mais informações e como ter acesso aos ingressos - mais informações em breve !
ATENÇÃO - TODOS OS INGRESSOS SERÃO VENDIDOS NA PRÉ-VENDA - SEM INGRESSOS NA PORTA - VOCÊ PRECISA ENTRAR EM CONTATO CONOSCO POR E-MAIL OU FACEBOOK PARA PODER OBTER O SEU INGRESSO PARA A FESTA!
facebook event link:
[facebook.com]
Junte-se a nós!
Boom Shankar!
DreamFact0ry
Info
This event is fully licensed . Tickets at pre sale - please email us for purchase !
evento sera apenas por pre venda - favor contactar nos atraves de email para adquirir as pre vendas!
✔️O evento é realizado ao ar livre e indoor, mas tem que se respeitar as regras de distanciamento social.
✔️A lotação está limitada a 100 pessoas.
✔️As pessoas que entrem no recinto tem de trazer máscara e desinfectar as mãos à chegada.
✔️Será tomada a temperatura à entrada do recinto.
✔️Quem entrar no recinto tem que deixar o nome e telefone.
✔️A venda de ingressos para o evento será preferencialmente feita em pré-venda através do contacto de email
✔️Todas as pessoas que estejam em pé têm de andar com máscara.
✔️Quem se dirigir ao bar ou ao wc têm que usar máscara.
✔️Quem estiver sentado a beber, comer ou fumar pode tirar a máscara.
✔️Quem não respeitar as regras deste plano de contingência será convidado a abandonar o evento.
✔️A partir das 20h apenas serão vendidas bebidas alcoólicas a quem estiver a comer
✔️Havera um parque de estacionamento sera dentro do recinto
✔️ Aconselha se vivamente a chegada de todos os participantes ao evento ate as 01am.
For those who do not remember or did not attend our parties in the past, here is the link to our past parties :
goabase
Added

11m 13d

· Update

10m 29d

· 1