Backend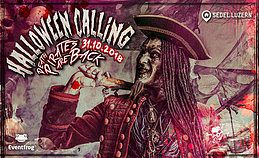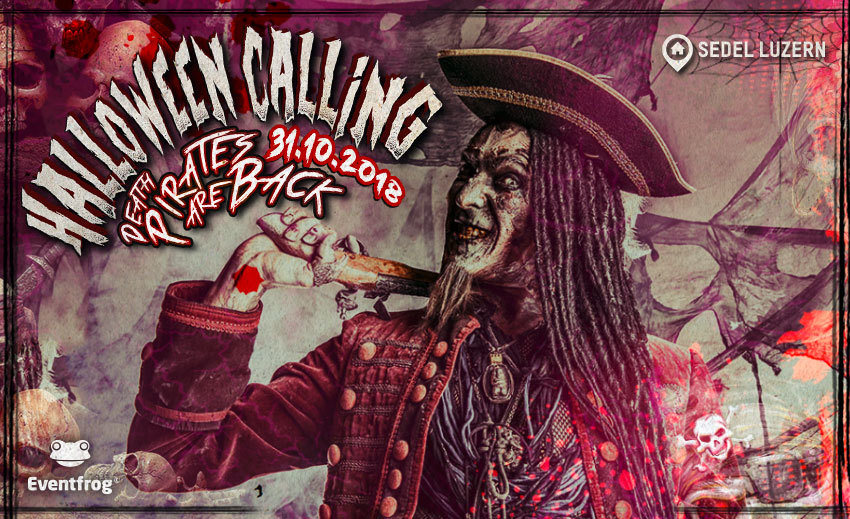 Line Up
Dieser Anlass gilt als eine der Traditionen, welche schlichtweg nicht mehr aus Luzern weg zu denken ist. Nun sind wir ausserordentlich stolz, Euch zum bereits neunten Mal die sagenumwobene Halloween Calling im Sedel präsentieren zu dürfen.
__________________________________________
One could not be able to imagine the city of Lucerne without this massive event, as only one of its many traditions. We are exceptionally proud to introduce you to the already ninth edition of the legendary Halloween Calling to be held at Sedel.
★ARTISTS ★
VIBE TRIBE (Mainstage Records) Israel *Retro&New*
soundcloud
BENNI MOON (Spin Twist Records) Hamburg *2h set*
soundcloud
REBUGS (Upward Records)
soundcloud
PECTED (Human Revolution)
soundcloud
DJANE JEN (Human Revolution) Hamburg
soundcloud
AKUSTIK (Spin Twist Records)
soundcloud
DAS MODEL & DER FREAK (IndEX Records)
HIGH SPECTRUM (Spiilbuub Records)
CREAT!VE NOISE (Future Universe)
MIND VISION (Human Revolution)
PSYCHAROX (Human Revolution)
HARYSIVE (Human Revolution)
DAYSIX (Halloween Calling)
ESOX (Human Revolution)
SCHINZO (Green Spirit)
**** Special Hidden Floor ****
Info
-
[facebook.com]
- Essens Stand und Aussenbereich zum Chilen
- No Kids Drugs Dogs
- Shuttle
ab Sedel '57 und '27
ab Löwenplatz (Sitzbank bei Businsel) '03 und '33
ab Bundesplatz (vor Tankstelle) '10 und'40
ab Kasernenplatz (Veloplatz vor Museum) '15 und'45
Der Shuttlebus stösst manchmal an seine Grenzen. Wir tun, was wir können - das könnt ihr auch, indem ihr das Velo nehmt, zum Sedel hinaufspaziert, in den Bus (Nr. 18/19, Ausstieg: Gopplismoosweg) ein Taxi bestellt.
Entry fee
Entry fee
- PRESALE TICKETS 15.10 via EVENTFROG!!!!!!
[eventfrog.ch]
- Ticket ab 18 Jahren (Ausweispflicht)
- Die Party darf nur Verkleidet betreten werden
(DRESSCODE HALLOWEEN)
- Geburtstagskinder vom 31.10/01.11 erhalten Freien Eintritt gegen Vorweisung eines Amtlichen ausweis!
Organizer
Organizer
Halloween Calling