Backend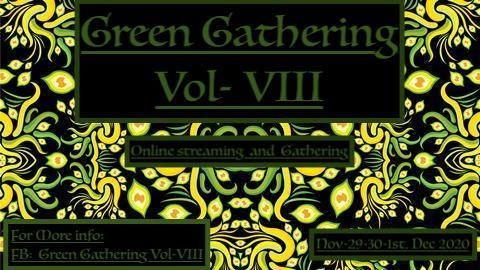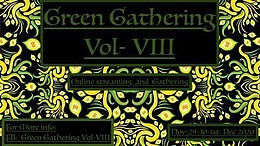 Line Up
~~~~~Main Stage~~~~~
(Psytrance, Prog.Psy, DarkPsy, Darkforest, Hitech, Psycore)
*****LIVE/Hybrid********
-Cactus (Bluelight Records) NP
soundcloud
-Bom Pom (Digital Nomad Records) NP
soundcloud
*****Dj Set********
-Shiva Tandav (Bluelight Records)NP
soundcloud
-Ghishing (UEV Records) NP
soundcloud
-Psy Baba (Independent) Ind
-Babadelic (UEV Records) NP
-Modular Alchemist (UEV Records) NP
~~~~~Chill Out Stage~~~~~~~~
(Ambient, Chillout, Acoustic, Techno)
********Dj Set**********
-DJ Sai (Independent) Croatia
[facebook.com]
******More artist to be added******
Deco
Deco
-Physical ticket: 10$ only.
Available soon..
More info about the digital platform to be posted soon..
Info
Green Gathering is a yearly celebration of Unity Eco-Village where we take break from all the work that we have been doing and potray the outcomes of our work through art, wisdom and knowledge.
As Corona Virus reigns around the globe making gathering and information sharing has become very vulnerable. In this tough times we are more determined to complete our yearly ritual of musical ceremony and letting go of things by dancing..
Don't worry, even though you are far you can connect with us Virtually..

20% of the net profit from the gathering will be donated for the project, "Maccha Shakti-II " to the Unity Eco-Village.


The intention of the gathering is to create Unity in the hard times and connect to our Higher self and nature Dancing for the hope for human victory, abundance and happiness.


The Gathering will initiate after the sacred pooja held by a local Bhraman for the permission, blessings and protection to and from the gods as well as Mother Nature.

Gathering will hold:
-Entrance Zone.
-Eco-Village region.
-Homestays.
-Local Organic Foods.
-Art Market.
-Food and Drink stall.
-Fire Zone.
-Kid Zone.
-Waterfall.
-Workshops.
-Music.
-Art and Performance.
-Stage.
-Dance floor...
WorkShop on:
-Pooja.
-Art.
-Maccha Shakti.
-Self Inquiry.
-Entheogens.
-Ritual.
-Music Production.
Entry
Entry
-Online tickets available on.......
[bandzoogle.com]
-Online ticket charge: 2$ only
-Physical ticket: 10$ only.
Available soon..
More info about the digital platform to be posted soon..