Backend
GOAVISTA- ATLANTIS TRIBE CLUB PARTY-EVERY FRIDAY OF DECEMBER!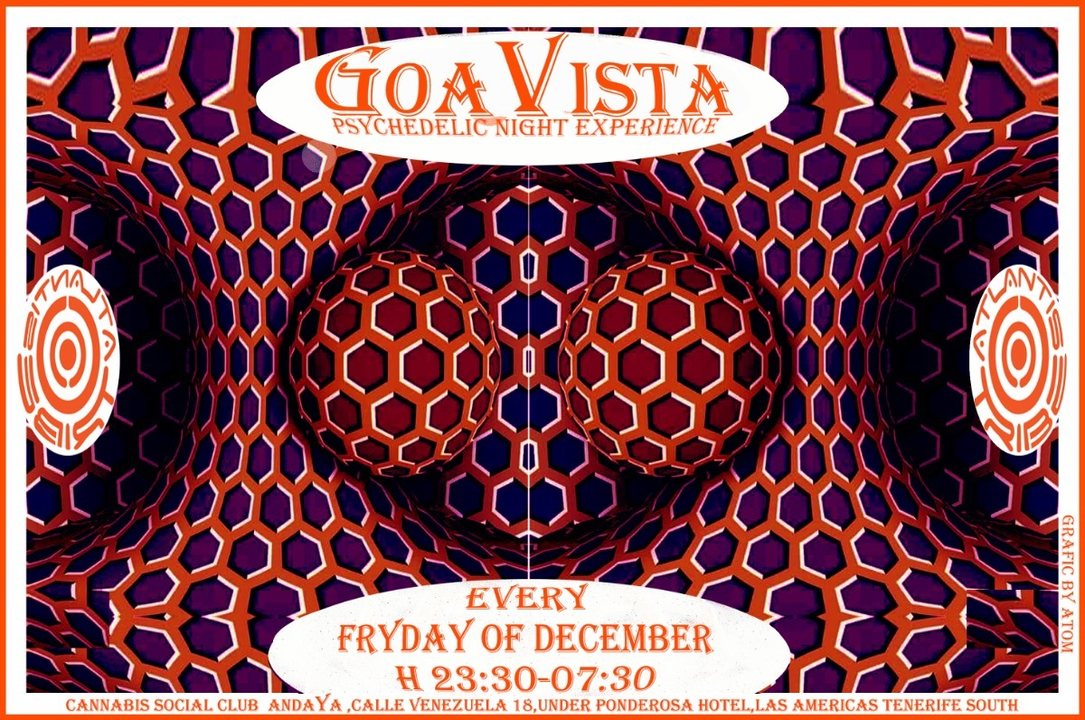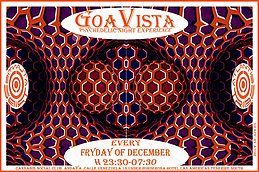 Line Up
Line Up
PAKO

DALLONJI

ATOM
Deco
Deco
ATLANTIS TRIBE,HEMPOWER, ATLANTIS TRIBE PROYECTIONS
Info
Info
BAR PRECIO SOCIAL, CANNABIS PARA LOS SOCIOS Y PSYCHEDELIA MODE ON!!
Location
Location
CLUB SOCIAL DE CONSUMIDOR DE CANNABIS " ANDAYA" , CALLE VENEZUELA 18,ABAJO HOTEL PONDEROSA, LAS AMERICAS, TENERIFE SOUTH
.
CANNABIS SOCIAL CLUB "ANDAYA" ,18 VENEZUELA STREET , UNDER PONDEROSA HOTEL, LAS AMERICAS,TENERIFE SOUTH.
[google.com]
LA ENTRADA NO SE VE DESDE LA CALLE, HAY QUE ENTRAR DESDE LA TERRAZA DEL BAR CALIPSO A LADO DEL RESTAURANTE TITO.
ENTRY IS NOT VISIBLE FROM THE STREET, YOU MUST TO BE ENTRY FROM THE TERRACE TO THE CALIPSO BAR , CLOSE TO TITOìS RESTAURANT.
Entry
Entry
ENTRADA GRATUITA PARA LOS SOCIOS. TAMBIEN SE DEJA ENTRAR SIN TARJETA PARA EVALUAR EL CLUB Y EL EVENTO.PODRAN ELIJIR SI HACERSE SOCIO O NO. LA TARJETA VALE 20 EURO Y PODRAN ENTRAR EN 3 DIFERENTES CLUBES DE TENERIFE Y ASISTIIR A TODOS LOS EVENTOS DE DICHOS CLUBES..SON LOS MEJORES CLUBES DE TENERIFE , CON ABERTURA 24H.
Organizer
Organizer
ATLANTIS TRIBE, CLUB SOCIAL ANDAYA