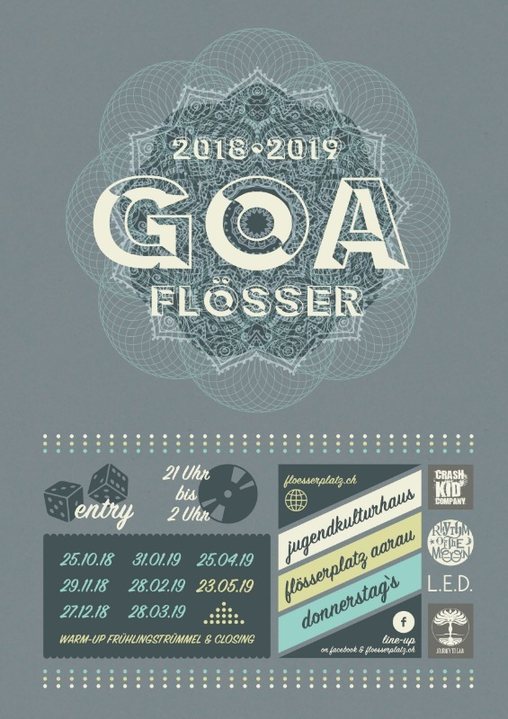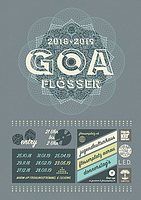 Info
Jeweils am letzten Donnerstag des Monats bescheren uns diverse Acts mit ihren Klängen einen fabelhaften Einstieg ins Weekend.

Wir haben ein neues, tolles Konzept auf die Beine gestellt!

Neu findet der Goaflösser vorerst im Aareal statt. Der Floor ist etwas kleiner, bringt aber eine gemütlichere Atmosphäre mit sich. (Früher war der Goaflösser immer im Aareal. Das war immer sehr cool, "Oldschooler" werden sich daran erinnern :))

Neu mit Fumoir! Also nicht mehr Frieren beim Rauchen!

Es gibt neu eine Goaflösser-Stempelkarte! Jedes 5. Mal ist der Eintritt gratis.

Wir wollen den Nachwuchs fördern! Darum wird fast bei jeder Goaflösser-Ausgabe ein Newcomer-DJ oder Liveact verpflichtet.
Location
Location
Jugendkulturhaus Flösserplatz
Flösserstrasse 7
5000 Aarau
Organizer
Organizer
Journey to Gaia, Rhythm of the Moon, Crash Kid Company, L.E.D.