Goaflösser Closing Party (Im Club!)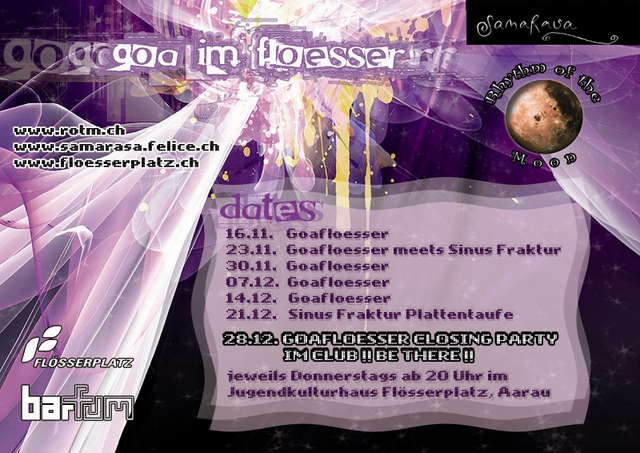 Live
Line Up
Illmuk, Echtzeit, Sinus Fraktur.....
DJs
with all Goaflösser DJ's and Acts:
Timon, Gelber, Budda, Illmuk, Offender, Psylope, Elf in da woods, Max Klein, Flying Fish... and more!
Deco
Deco
Special Deco Rhythm of the moon, Samarasa and special deco team!
Info
Info
Closing Goaflösser für 2006
Very special Party!
Location
Location
Jugendkulturhouse Flösserplatz in Aarau
Entry fee
Entry fee
Der Würfel entscheidet...
Organizer
Organizer
Rhythm of the moon and Samarasa