Goa Ritual / Logic Bomb live / Sweden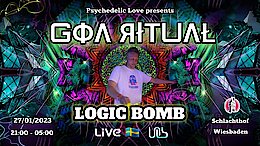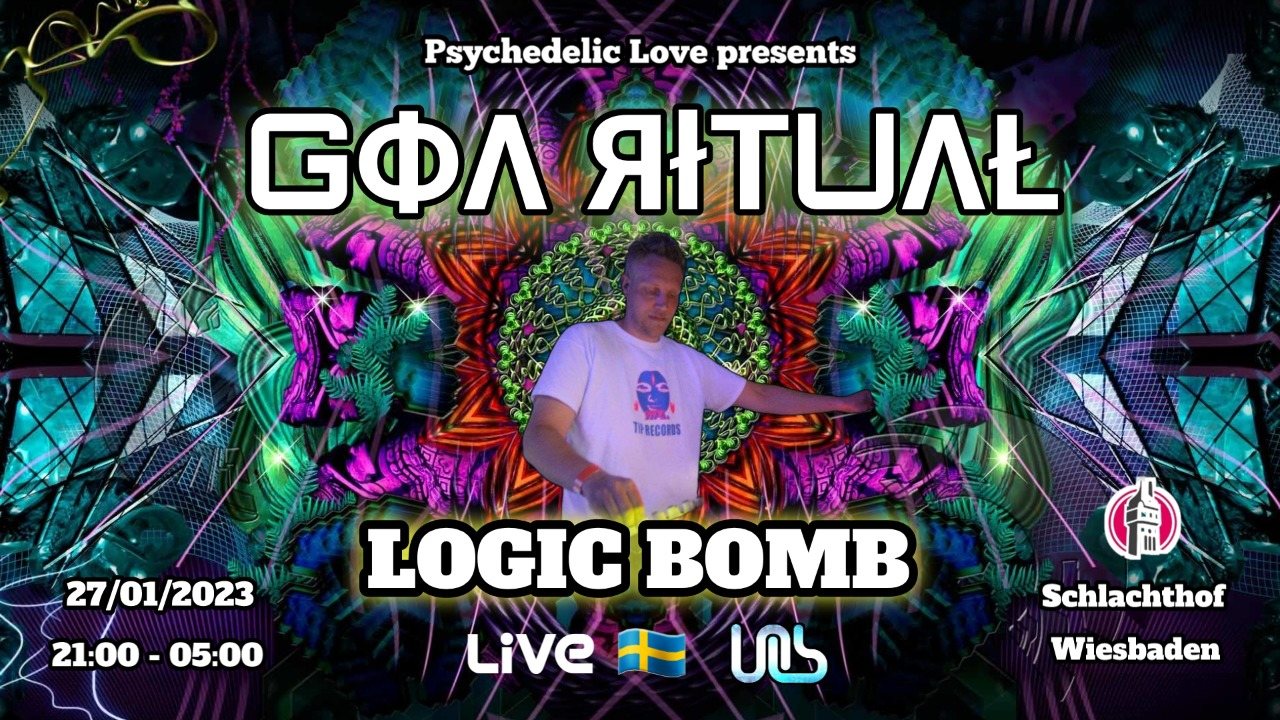 Line Up
► LINEUP ॐ
Logic Bomb live / Sweden
In the mid 90s Sweden was introduced to a new type of dance music brought back from the golden beaches of Goa, India by an adventurous group of friends. Parties were held deep in the mystic forests during summer and attracted a fresh new crowd, enthusiastic for these innovative sounds. Among this crowd were two freshly graduated computer engineers who were struck with a profound fascination for this new music.
This enchantment led to the inception of the now infamous musical unit 'Logic Bomb', formed by Jonas Pettersson and Johan Krafft, in 1998.
Logic Bomb were set to blow up the scene in 2007 with the album Sonic Algebra.
soundcloud
[facebook.com]
Takttrauma
soundcloud
Okin Shah
soundcloud
Mandala Vibe
soundcloud
Info
ॐ ॐ GФΛ ЯłТUΛŁ ॐॐ
Logic Bomb live / Sweden
In January we will have Logic Bomb with us, the Swedish dj well known to all of us became famous for his unique sound different from all the rest. After being away from the scene for some time he is finally back,
We will have the opportunity to listen and dance to his old hits but also a lot of new music from his new album DREAMS released now at the end of August 2022. With him we will have 3 more djs they are also of great quality.
Decoration by the Delicatek tribe that will make this ritual colorful and psychadelic.
DEKO BY
Delicatek tribe
═══ॐ═══
► PSYSHOPMARIA ॐ
[facebook.com]
═══ॐ═══
► Social media
► Facebook page ॐ
[facebook.com]
► Instagram ॐ
[instagram.com]
► WhatsApp ॐ
01782936282
► FACEBOOK GROUP ॐ
Psychedelic Love events in Germany ॐ
[facebook.com]
► FACEBOOK GROUP ॐ
Psychedelic Love international group ॐ
[facebook.com]
ॐ WE ARE ONE ॐ
PSYCHEDELIC LOVE
Location
Schlachthof Wiesbaden
Murnaustr. 1 Wiesbaden
65189 Wiesbaden
Organizer
Organizer
Psychedelic Love
Added

1m 27d

· Update

8h 46min

·