Backend
Goa Gil & Ariane Open Air Germany 2022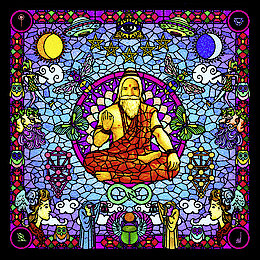 Line Up
Line Up
Ariane aka The Nimba
Goa Gil aka The Nommos
Info
Info
Es ist ein familiäres Zusammenkommen und basiert auf einem Bedürfnis, welches so alt ist wie die Menschheit selbst: Versammlung zu Musik und Tanz, dabei den Stamm und das Leben zu ehren. Was in die Kulturen aller Naturvölker der Welt bis heute als festes Ritual integriert ist, scheint "im Westen" lange vergessen. An Stelle der Geborgenheit in Kollektiven, welche die Krisen Einzelner gemeinschaftlich meistern, tritt in der Ich-Gesellschaft Isolation und Konkurrenzkampf. Das Wort "Kultur" dient beinahe nur noch zur Vermarktung von Trends und hat schon lange nichts mehr mit seiner eigentlichen Bedeutung und Wortherkunft zu tun, nämlich, "wohnen, pflegen, verehren, den Acker bestellen" (lat. "colere").
Wir sind motiviert unter dem Motto "The Mission Is The Message Is Sound" das aktuelle Kulturbewußtsein unseres Umfeldes zu fördern. Wir sind fest entschlossen, das universelle Medium "Musik" gezielt einzusetzen, um dem Grundbedürfnis nach Zugehörigkeit zu einer Gemeinschaft und Verbundenheit mit der Umwelt aktiv nachzukommen. Mit unseren Veranstaltungen wollen wir Räume für die Erfüllung dieser instinktiven Wünsche erschaffen. Wir sind überzeugt von einem positiven Einfluss auf die Gesellschaft, der von der Aufrechterhaltung solcher "Stammesrituale" ausgeht, da die Einzelnen durch solche Rituale ihre Integrität zurück erlangen.
Goa Gil selbst bezeichnet es schlicht als "Redefining the ancient tribal ritual for the 21st century.".
Location
Flugplatz Tutow, Flughafenring 31, 17129 Tutow
Ihr fahrt mit der Bahn bis Bahnhof Demmin.
Von dort fahren ab Freitag, 11:00 Uhr die Shuttlebusse.
Diese werden organisiert vom Taxiservice Albrecht. Wenn 8 Leute in einem Bus sitzen, kostet es pro Person 3,- € für jeden. Hier die Nummer von Taxi Albrecht: 0172/942 956 9
Bitte beachtet, daß die Züge nach Demmin nachts nicht fahren.
Die letzte Zugverbindung am Freitag von BERLIN aus geht um ca. 19:35Uhr, dann wieder die nächste um 05:41Uhr Samstag Morgen.
Die letzte normale Zugverbindung von HAMBURG aus geht schon um ca. 17:00Uhr , danach dauert die Fahrt sehr lange. Um 02:55 Uhr geht wieder ein Zug , diese Verbindung braucht allerdings fast 6 Stunden. Ab 06:18 Uhr fährt wieder der normale Zug.
Die letzte normale Zugverbindung von ROSTOCK aus geht um ca. 19:38 Uhr. Dann fährt wieder ein Zug um 04:56 Uhr.
All diese Infos haben wir von der offiziellen Deutsche Bahn Website :
[bahn.de]
Dort bekommt Ihr Infos für alle anderen Startpunkte.
Außerdem auch alle Infos für die Rückfahrt.
Bitte seht selbst nochmal nach, vielleicht ändert sich bis dahin etwas, die Angaben sind daher ohne Gewähr.
some informations how to arrive at the festival.
You have to go by train to trainstation " Demmin ", from friday 11:00AM the shuttle to the location is available. It´s a Taxi company called Albrecht. Here´s the phone number: 0172/942 956 9
Attention: the train isn´t running during the night time. Check out your connection here:
[bahn.de]
To come by car isn´t a problem at all. It´s possible to park there and to camp not direct at but very close to your car.
Entry
Entry
48,- ist der VVK Preis, Abendkassepreis wird noch bekannt gegeben
Organizer
Organizer
Mutterschiff e.V.