Goa Gil & Ariane Open Air Germany 2017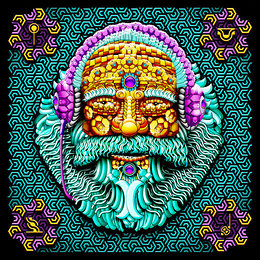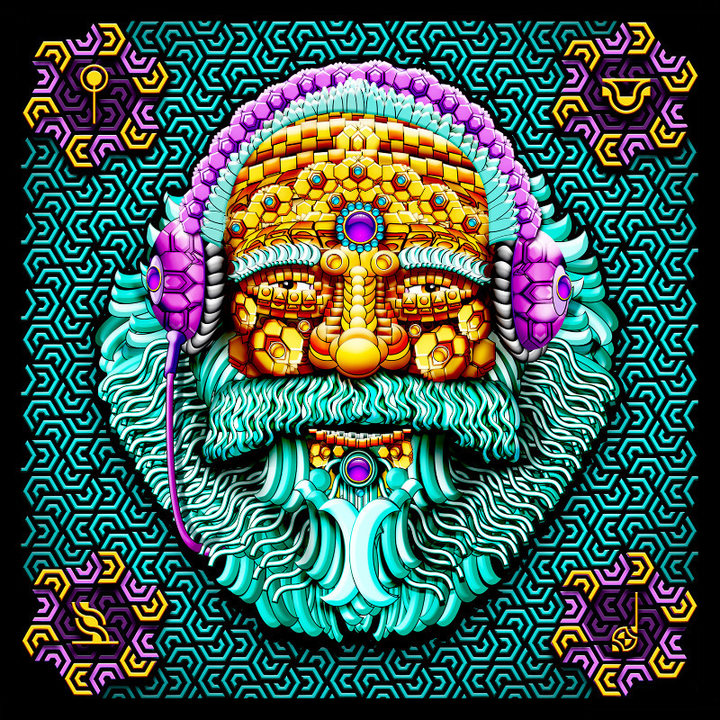 Line Up
Line Up
Ariane (The Nimba)
Goa Gil (The Nommos)
Deco
Free Optics
Manú Menéndez Art
Visuvision
Pat Bimski
Soundviecher
Kaputtnike

Wooden Buildings by Mad Lane & Crew
Info
Das Goa Gil & Ariane OA wird 2017 auf eine Besucheranzahl von 1500 Gästen limitiert sein.

Wir haben eine neue, wunderschöne Location gefunden und möchten Euch weiterhin ein Erlebnis kreieren, welches über das "Feiern" hinaus geht. Es ist ein 24 Stunden Tanz Ritual und es geht hier nicht um schlichtes Entertainment, sondern vielmehr um das Erlebnis der legendären musikalischen Reise von Ariane und Gil, um aktives Eintauchen als Gegensatz zu passivem Musikkonsum.

Es ist ein familiäres Zusammenkommen und basiert auf einem Bedürfnis, welches so alt ist wie die Menschheit selbst: Versammlung zu Musik und Tanz, dabei den Stamm und das Leben zu ehren. Was in die Kulturen aller Naturvölker der Welt bis heute als festes Ritual integriert ist, scheint "im Westen" lange vergessen. An Stelle der Geborgenheit in Kollektiven, welche die Krisen Einzelner gemeinschaftlich meistern, tritt in der Ich-Gesellschaft Isolation und Konkurrenzkampf. Das Wort "Kultur" dient beinahe nur noch zur Vermarktung von Trends und hat schon lange nichts mehr mit seiner eigentlichen Bedeutung und Wortherkunft zu tun, nämlich, "wohnen, pflegen, verehren, den Acker bestellen" (lat. "colere").

Wir sind motiviert unter dem Motto "The Mission Is The Message Is Sound" das aktuelle Kulturbewußtsein unseres Umfeldes zu fördern. Wir sind fest entschlossen, das universelle Medium "Musik" gezielt einzusetzen, um dem Grundbedürfnis nach Zugehörigkeit zu einer Gemeinschaft und Verbundenheit mit der Umwelt aktiv nachzukommen. Mit unseren Veranstaltungen wollen wir Räume für die Erfüllung dieser instinktiven Wünsche erschaffen. Wir sind überzeugt von einem positiven Einfluss auf die Gesellschaft, der von der Aufrechterhaltung solcher "Stammesrituale" ausgeht, da die Einzelnen durch solche Rituale ihre Integrität zurück erlangen.

Goa Gil selbst bezeichnet es schlicht als "Redefining the ancient tribal ritual for the 21st century.".

Chai & Snacks by Lukas-arts.de
Books, Wisdom & Information by Magus Aquarius & Hans Cousto
Coffee by Flupo Sun
Spacebar by Ganesh

Artwork by Evil Ears Design
Technical Support & Light by EPS
Sound by Audiorama Berlin

Es wird Wasserhähne auf dem Gelände geben mit Trinkwasser.
Bitte keine Hunde und keine Kinder!!! Das ist ein 24h Tanzritual!!!
Location
Flugplatz Tutow, Flughafenring 31, 17129 Tutow
Von Hamburg und Rostock kommend alles normal!
Achtung AN ALLE AUTOFAHRER AUS BERLIN KOMMEND!!!Die Ausfahrt nach Jarmen ist gesperrt! Auch wenn Euer Navi das anders will, fahrt von BERLIN aus kommend schon eine Ausfahrt FRÜHER und zwar nach ANKLAM ab. Das Navi braucht dann kurz, berechnet dann aber die neue Route.
Berlin:
[goo.gl]
ACH JA UND BLEIBT BIS SONNTAG, niemand will Euch nach der Party Auto fahren sehen ;) ...
Entry fee
Entry fee
Limitiert auf 1500 Tickets VVK 40,-€ + 2,- € VVK Gebühr:
[marandai.de]
Organizer
Organizer
a.c.i.d. events, Soundviecher
Added

6y 7m

· Update

5y 9m

·

/ 139