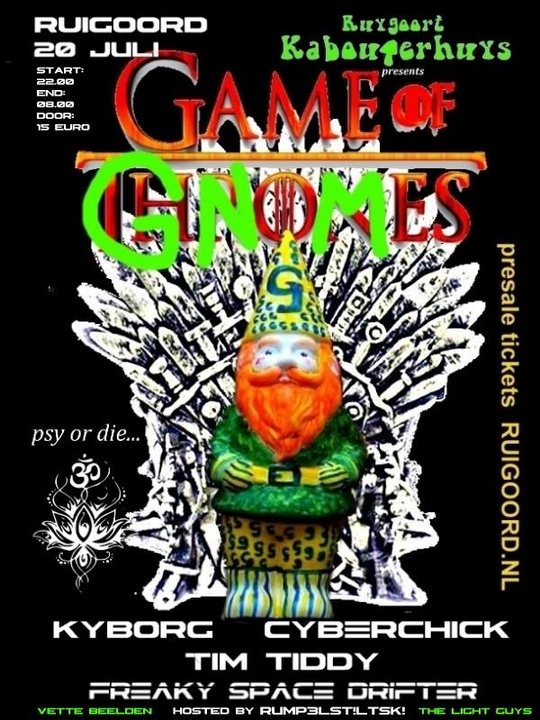 Line Up
Line Up
Tiddy DJ
Kyborg
Cyberchick
Freaky Spacedrifter
RUMP3LST!LTSK!
Deco
Deco
Fratsemacher
The Light Guys
Info
Info
The psychedelic chaishop Ruigoord Kabouterhuys (Home of da Gnॐs) presents GAME OF GNOMES, another kabouterhouseparty in the famous church of Ruigoord, the squatters & artists village near Amsterdam. With up & coming Dutch dj's TIDDY, KYBORG, a set with original tracks by FREAKY SPACEDRIFTER, and French lady dj CYBERCHICK. Hosted by kabouterhouse dj RUMP3LST!LTSK! Oudoor fire & lightshow, psychedelic chaishop
Location
Location
Amsterdam, Ruigoord CHURCH
Entry fee
Entry fee
Presale 11,-. Door 15,-
Organizer
Organizer
Freakreation Entertainment
More events from RUMP3LST!LTSK!
Sa, 1 Feb '20 ·
Amsterdam