Backend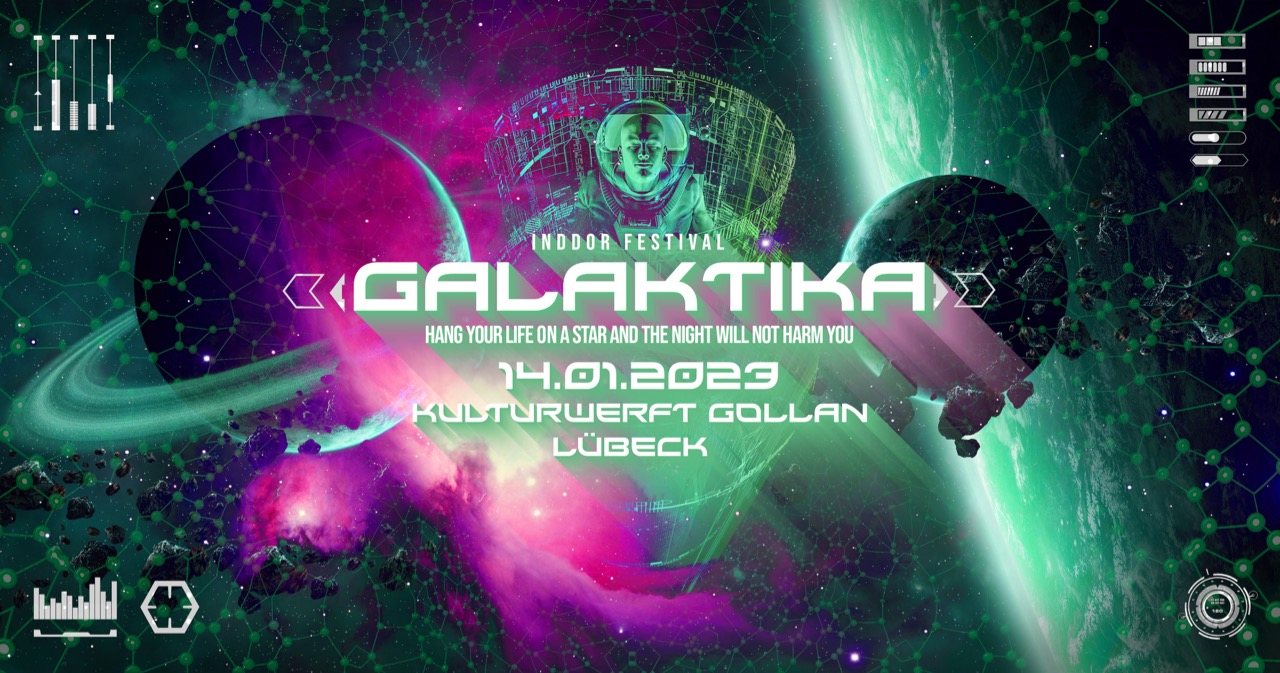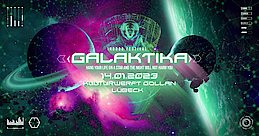 Info
Zutritt ausschließlich für geimpfte oder genesene Personen in Verbindung mit entsprechendem amtlichen Nachweis.

★★★ GALAKTIKA - Indoor Festival★★★
HANG YOUR LIFE ON A STAR
AND THE NIGHT WILL NOT HARM YOU
——————————————
BEST OF PROGRESSIVE- & PSYCHEDELIC TRANCE
2 FLOORS
XXL FULL COLOUR LASERSHOW
UV-BODYPAINTING


Im Januar 2022 öffnen sich erneut die Pforten der Kulturwerft Gollan, denn es braut sich wieder etwas Episches zusammen am Soundhorizont. Das GALAKTIKA - Indoor Festival bittet zum Tanz.
Ein Ort, an dem Traum und Wirklichkeit verschmelzen. Ihn zu schaffen und zur Vollendung zu bringen ist unsere Vision – und zu sehen wie ihr ihn bevölkert und zu dem macht, was er sein soll, ist eine unerschöpfliche Quelle der Motivation!
Auf 2 Dancefloors und Chillfloor erwarten euch 14 regionale, nationale und internationale Acts, die mit euch alle Facetten des Psy- und Progressive-Trance ausloten werden. SAVE THE DATE !

Einlass ab 18 Jahren - ohne Ausnahmen!
Location
Location
Kulturwerft Gollan
Organizer
Organizer
Audioplay-Events
More events from AudioPlay Events