Backend
∞ Galactic ReConnection - Enchanted Tribes Gathering ∞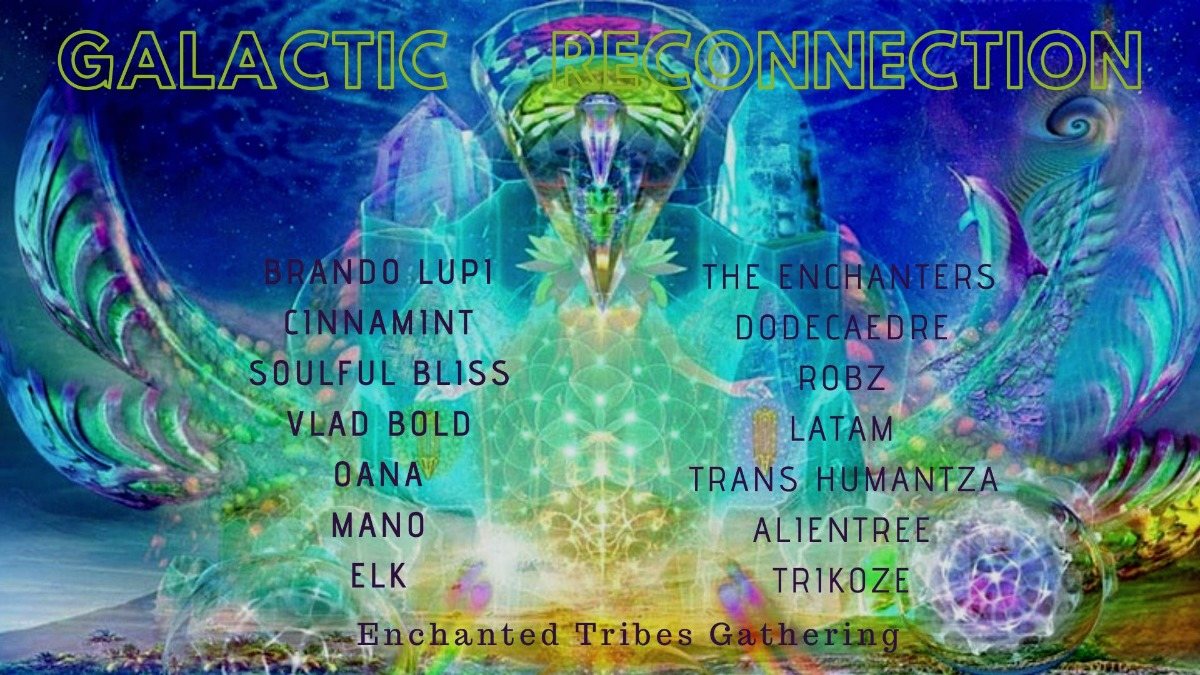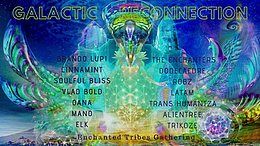 Line Up
Sound transmissions:

▶ Brando Lupi - IT
▶ The Enchanters - Live set - BG
▶ Cinnamint - BG
▶ Soulful Bliss - BG
▶ ELK - RO
▶ Mano - RO
▶ Oana - RO
▶ Latam - RO
▶ Robz - RO
▶ AlienTree - RO
▶ Dodecaedre - BG
▶ Trikoze - BG
▶ Trans Humantza - RO

+ more TBA
Deco
Nature's Art, Visions and mapping - Plourae
Info
Our story continues through Space and Time
Mother Nature surrounds us,
Her art is Divine.
The sonic vibrations, unlocking our mind
Will bring here New Energy
Evolving Our Kind.

We invite all of you wanderers, hippies, builders, nature freaks, music minds, healers of all kinds to be a part of this magic gathering, the last forest connection of this year.

Sun will bring us warmth and joy during the days and the beautiful New Moon rising at night will translate the language of the Stars.

The music journey will be a special one, both complex and natural, travelling through deep shamanic and tribal sounds and rhythms, floating on psy-chill and dub-techno sea during the daylight. As the night approaches we'll get deeper into the multidimensional space and hypnotic techno waves, dancing and exploring the space Alien Forest until the Sun comes up again.

There will be one Natural Chai, Drinks, Energy and Raw Cacao Cookies Bar and a shared vegetarian common kitchen. We really want to avoid unuseful plastic use and we kindly ask you not to bring plastic packaged stuff. We will have reusable dishes and cups.
Location
Secret Location - near Baile Herculane, will be communicated 3 days before the event starts.
Entry
Entry
In order for everyone to be happy there will be no entrance. We encourage a recommended donation of 111RON beginning with now as a transfer in REVOLUT on the number +40762357676 or at the location.
Organizer
Organizer
Soundscape, Bucharest