FusionDrive with Juno Reactor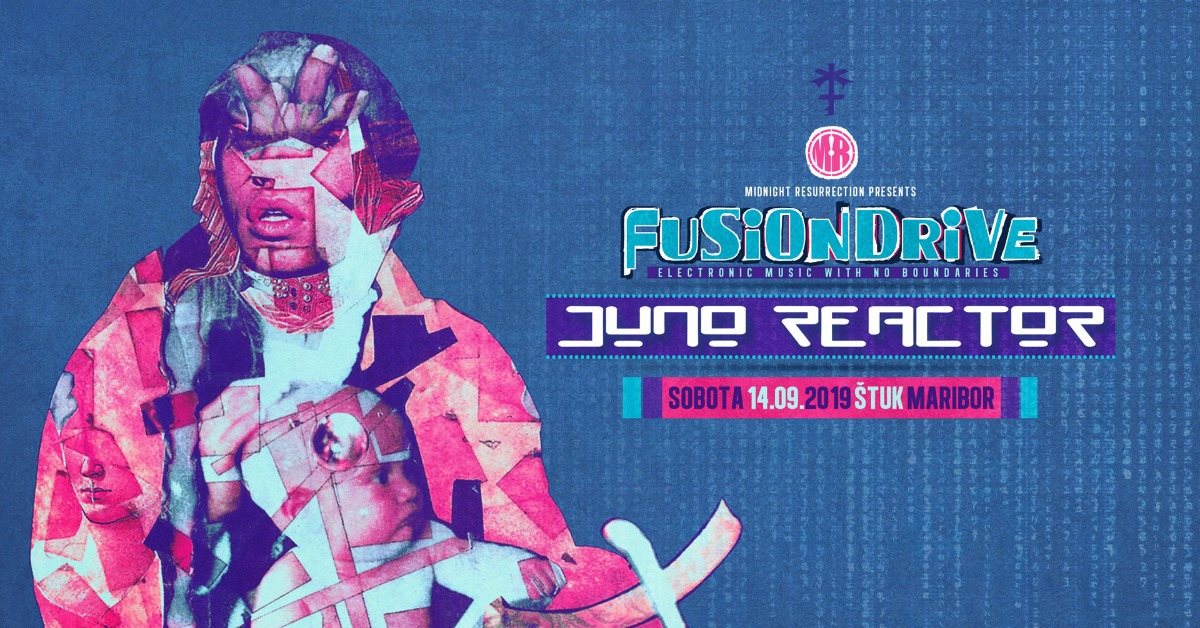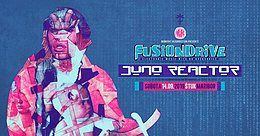 Line Up
▶ Otvoritev Midnight Resurrection sezone 2019/2020
Po tem, ko je na DOTU 2016 naredil totalni raztur, je že skrajni čas, da se k nam vrne eden izmed pionirjev psy scene, ki ga najbolj poznamo po mutantskih spektaklih na festivalu O.Z.O.R.A., filmski trilogiji The Matrix, sodelovanju z Laibachi in kar devetih noro dobrih studijskih albumih!
"One of the most interesting, diverse, eclectic and eye-popping live shows happening right now in electronic music" (DJ Mag Sept 2017)
Ben Watkins, ustanovitelj, producent in vodja legendarne internacionalne zasedbe Juno Reactor, nam bo zarolal DJ set v lastnem prepoznavnem stilu, kjer se združijo psy-trance, industrial, techno, orkestralni in world music elementi, kar je kot nalašč za naš novi FusionDrive koncept.
▷ ▷ Midnight Resurrection MAIN STAGE:
▶ JUNO REACTOR - dj set
[junoreactor.com]
[facebook.com]
soundcloud
[wikipedia.org]
▶ KALA
forestdelic rec.
soundcloud
▶ REAKY REAKSON
[youtube.com]
soundcloud
▶ REICHENEKK BROTHERS
(Robert Lauerto & Dennis N'bakhaa)
[facebook.com]
▶ ULTRA vs. VIOLET
midnight islands
[facebook.com]
▷ ▷ Bass Fighters DNB STAGE:
▶ SPENCAH
[facebook.com]
▶ AVEHO vs. DOMINUS DIABOLI - 3 hour deathmatch!!
[facebook.com]
[facebook.com]
▶ NUKLEUS
[facebook.com]
Deco
Deco
Midnight Resurrection
Info
▶ FOR INTERNATIONAL PARTY FREAKS

If you are coming from abroad, feel free to write us and order a presale ticket: m.me/midnight.resurrection
We accept orders till 11.09.

presale = 13€
at the door = 15€ before midnight / 17€ after midnight

SPECIAL PACKAGE for 2 events = 20€
FusionDrive (14.9.) + Dance Of The Undead (31.10)
Location
Location
ŠTUK, Gosposvetska 83, Maribor
Organizer
Organizer
Midnight Resurrection
From
Midnight Resurrection ·
551
More events from Midnight Resurrection