Backend
Fullmoon Mondo 6 hours Live Set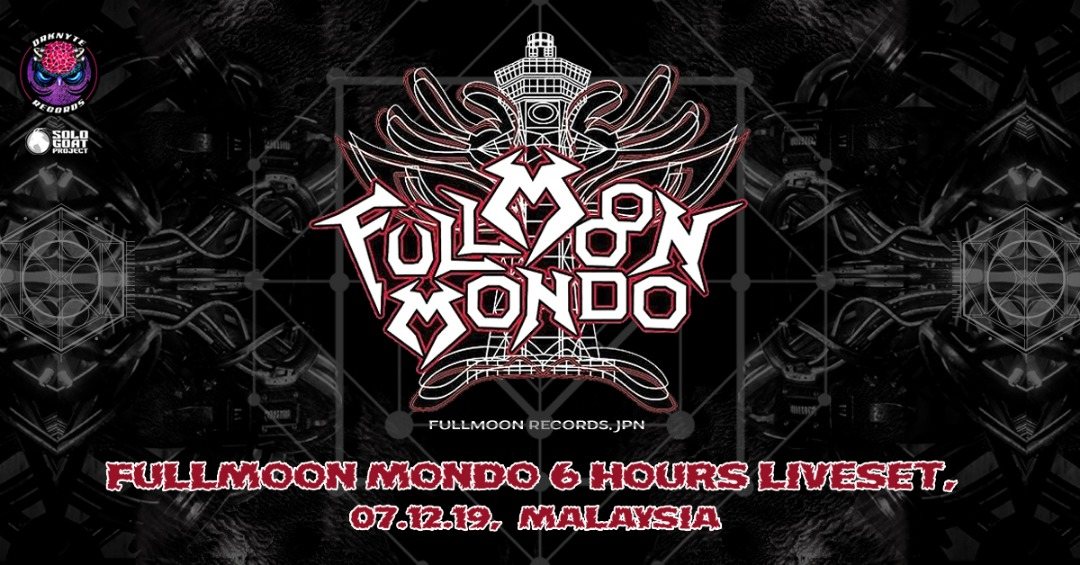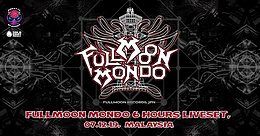 Line Up
Welcome Friends!
We present you Fullmoon Mondo 6 Hours Live Set @ Malaysia!!
The event is set on the beautiful and hi-tech island paradise of Penang Malaysia. Expect tasty food and friendly locals. Tropical weather is all year round.
Camping ground at designated area is available for the one day event. The location has toilets and shower facilities. Food and drinks will also be available on the event day.
Shuttle van service is provided for pick-up to the event venue. The meet-up point and time will be informed a couple of weeks before the event. We encourage taking the shuttle van but for those driving, we will inform the event location once the ticket is purchased. The venue will be open from 3 pm on 7th December 2019 till 1 pm on 8th December 2019. Gate will be closed for entrance from 10 pm on 7th December 2019
Please follow DrkNyte Records Facebook page group for updates about the event.
===Supporting DJ Artists====
- Nstomp (Yapaii Records)
- Oddicon (Vantara Vichitra Records)
- Happy (Yapaii Records)
- WK (Unity Of Freaks)
- Kali (Unity Of Freaks)
- Ammar (Yapaii Records)
- Ambient Energy (Free Earth Records)
- Crox (Fullmoon Records)
- Saibat (Ovni Records)
- Pranic Frequency (Sattvika)
- Jinn (Sattvika)
- Fiqtion (Altered Vision)
- Nuclear Fusion (DrkNyte Records)
- ++ One (1) Suprise Live Set Act
Sound System Powered by Kannon Sound
Decoration by Altered Vision
Projection Mapping by Akasha Visuals
Flyer Design by Solo Goat Project
Early Entry Fee before December 1st @ RM 100
Get your ticket :
[eventbee.com]
Door Entry Fee @ RM 150
Free Entry for Fire Flow Artist
For more Info , please
whatsapp message @ +60139673679
or
send message via DrkNyte Records fb page
Peace, Love, Unity & Respect
Deco
Akasha Visuals ;
Altered Visions
Entry
Entry
Early Entry Fee @ RM 100
Buy Ticket:
[facebook.com]
Door Entry Fee @ RM 150
Organizer
Organizer
DrkNyte Records