Backend
*Fuck The sytem Vol: 1 (Ehmaliges electroterritory!!!!)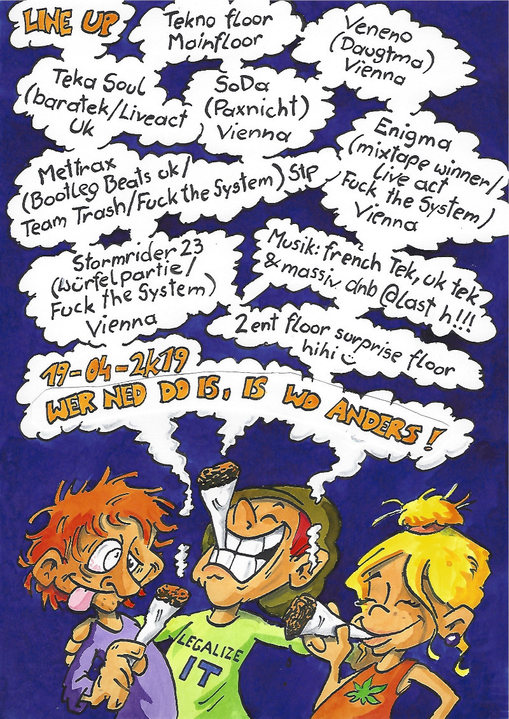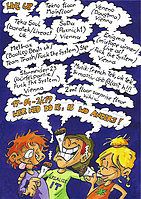 Line Up
MAINFLOOR:
TEKA SOUL(BARA-tEk/LIVE) UK
SoDa-(PAXNICHT)Vienna
Venneno-(DaugtMa)Vienna
MeTTrAx-Bootleg Beats Uk/Element Rec./Team Trash /Fuck The System) STP
ENIGMA-MIXTAPE COMBINATION GEWINNER !!!!! TOD LIVE PERVORMER!!!!!!!!!!! (Fck The System)Vienna)
STORMRIDER 23-(WürfelPartie/Fuck The Sytem)Vienna
2ent FLOOR SUPRICE FLOOR FINE LIVE ACT ! BAND AND OINLY WITH VIP TIKETS ALL DJ`S ARE IN THE "ENT VIP FLOOR ON FB IS A QUESTION WENN IS GOOD THAN IS IT " VUP TIKETS SEND PM!!!!!!
LINK1:
[facebook.com]
LINK2:
[facebook.com]
LINK3 My Dj Side!!! Like it please!!!
[facebook.com]
Deco
Deco
manny manny more !!!!!
Location
Location
Griesgasse 25 ,(020 Graz Bunker
Entry
Entry
steht noch in den sternen!!!!