FREAKPLANET Mushroom Tour Kiel 2013 with EGORYTHMIA • MELLER • BEAUTY & THE BEAT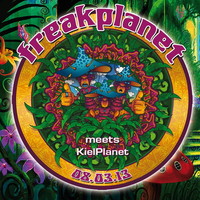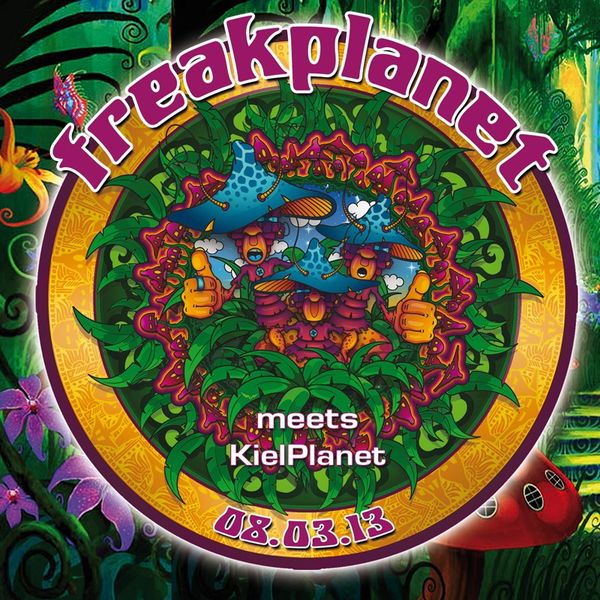 Line Up
Trancefloor:
:::::::::::::::

Live:

** EGORYTHMIA (presenting first album!) **

** EXPECT (presenting new album!) **

** NOKTAMID (presenting new album!) **

** J&B PROJECT **



Technofloor:
:::::::::::::::

Live:

** MELLER**


** AKEEM **
trancefloor

DJs:

** SYNCRON **

** JOHAN **

** MR TREE & MR JEANS **

** LOONYTUNES **

** DAMON **


technofloor

DJs:

** BEAUTY & THE BEAT **
(Sally Doolally & Götzlich)


** SASCHA FLUX **


** MARCO SCHERER **


** EL MURRO **
Deco
Deko: 2DEKO, Poland

**Gesichtsbemalung by Lumpen Lulu **
Info
The best of electronic music and optical art on 2 floors....

Be prepared :-)

liebe Freunde des elektronischen tanzvergnügens, in diesem jahr gastiert die mushroom tour zum ersten mal bei uns in kiel und dazu möchten wir euch natürlich alle herzlich einladen, wenn es heißt freakplanet meets kielplanet.

das line up ist dementsprechend spektakulär ausgewählt und findet seinen platz auf zwei floors, die von 2deko aus polen dekoriert werden.

live auf dem trancefloor mit dabei sind egorythmia, noktamid, expect die ihre neuen alben präsentieren, sowie das j&b project.

für den technofloor konnten wir u.a. meller, beauty & the beat und sascha fluxx gewinnen, um nur einige künstler zu nennen.

wir wünschen euch auf jeden fall viel freude dabei und hoffen auf zufriedene gäste.

just trance - join it!
Location
traum gmbh & o-club
grasweg 19
24118 kiel
Entry fee
Entry fee
22-1h: 12€
danach 15€
From
mr.tree / Baum in klangkontakt ·
3,594
Added

10y 5m

· Update

10y 23d

·

/ 68