Backend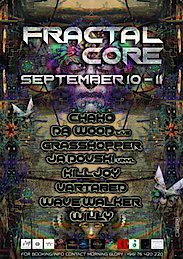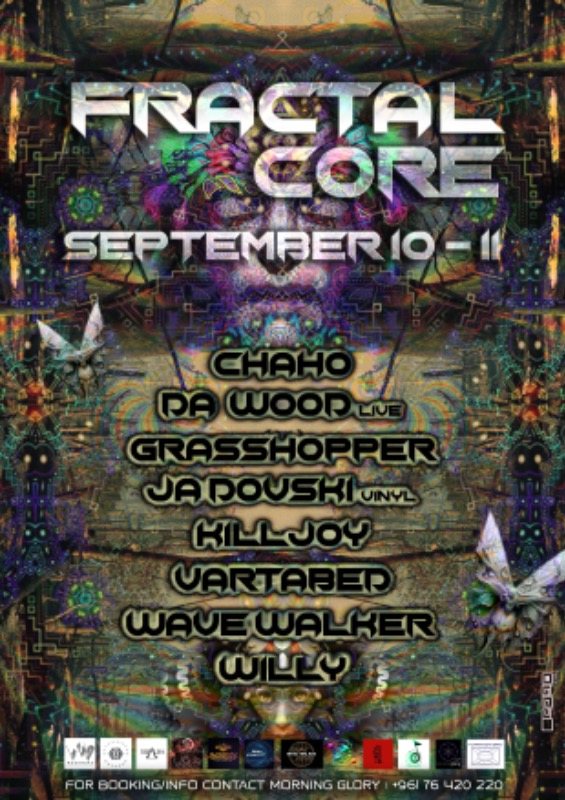 Info
A Fractal Core is a convergence of extreme gravitational forces formed by significant concentrations of mass such as stars, singularities, or simply any large enough quantities of converging matter.


Fractal is a swirling vortex that most believe will tear any object that enters into pieces. In truth, fractal cores are a form of inter-dimensional wormhole, providing two-way passage between the Light Zone and the Dark Zone.

It is unknown whether an opening in the Light Zone provides a tunnel into the Dark Zone at a precisely corresponding point, or simply between any two suitable fractal cores, as the universes likely differ enough that it is difficult to compare locations.



We Initiate this Gathering in the Mountains of Lebanon to release , to get away, and yet to get closer!


Expect a well curated lineup consisting of Artists from different generations and psychedelic backgrounds to deliver a Night and day journey to remember!
20 hours of carefully selected music!!
Location
Batroun
Lebanon Mountains
123 Mountains