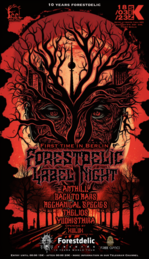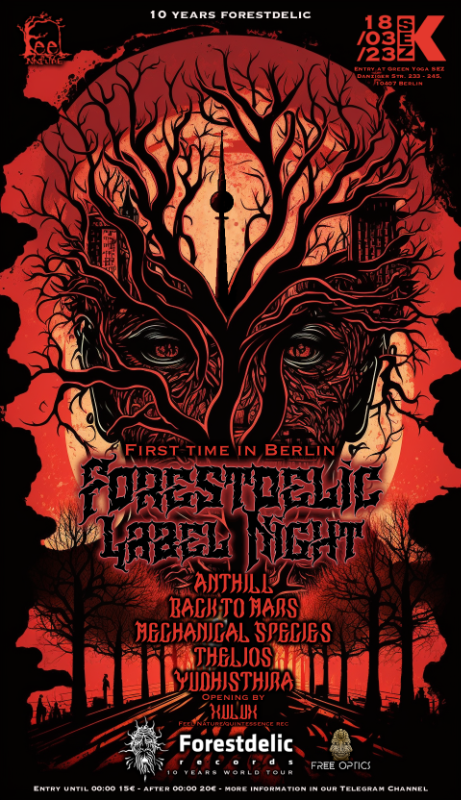 Info
We proudly present, for the first time in Berlin, a Forestdelic Label Night! 👽
_________
On 18. of March 2023 these talented artists will expand your mind, celebrating their 10 year anniversary with us, creating an immersive Soundscape that guides you on a spiritual journey through the night.
This is the first Forestdelic Label Night that takes place in Berlin, making it an exciting event for all psychedelic lovers in the city and beyond. The event is open to everyone, and we invite you to come and experience the journey with us.
In addition to the music, the venue will be transformed into a mesmerizing visual experience with decoration by Free Optics. Expect to be immersed in a environment that will transport you into a magical world.
Free Optics
[instagram.com]
———————————————
18+
Racism, Sexism and discrimination are not tolerated at our events.
Location
SEZ Klub Eingang über Green Yoga
Danziger Str. 233-245
10407 Berlin
Entry fee
Entry fee
Vor 00:00 nur 15€ Eintritt!
Presale 15€ zzgl. Gebühr
Organizer
Organizer
Feel Nature Kollektiv
Added

1m 6d

· Update

25d 7h

·