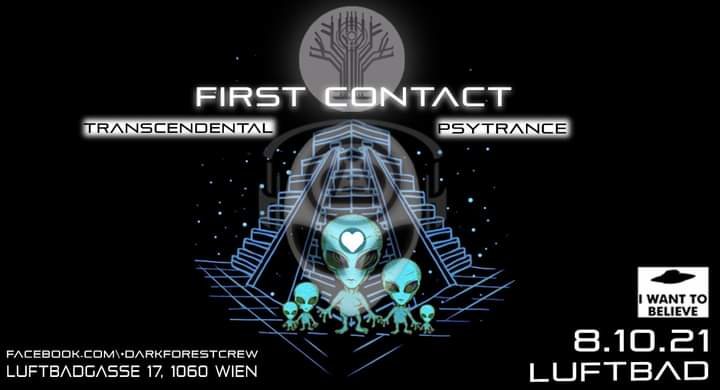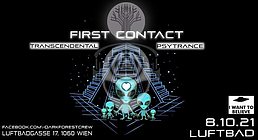 Line Up
Line Up
-DarkForestCrew & Friends-

>dark&hard<

- Bahosh (PsyDimension/DarkforestCrew)
- Ufonyca (DarkforestCrew)
- LiquidAid (DarkforestCrew)
Special Guest:
- Manaki Psy (Silently Records)
Info
Die Darkforestcrew möchte euch einladen zusammen auf transzendentaler Ebene den kommenden Erstkontakt auf dem Dancefloor herzustellen!
Begegnen wir unseren Besuchern mit Liebe und zeigen wir, was in uns Menschen steckt und was möglich ist.
Durch unsere "extrasensory perception", konnten wir das Zeitfenster für den Erstkontakt auf den 8.10.2021 zwischen 21.00 und 6:00 festlegen.
Seid dabei und feiern wir interstellar, das Leben auf unserem und auf anderen Planeten.
Unity im Herzen heisst Unity im Kosmos!
We want to belive!
staytuned.
[jimdosite.com]
~>DarkForestCrew and Friendz<~
.dark & hard.
>Tshirts&Partycard-Shop<
entry 8.-
---------
Aktuelle Coronaschutzbestimmungen.
---------
Location
Location
Wien
Luftbadgasse 16, 1130
Wien