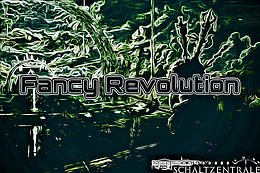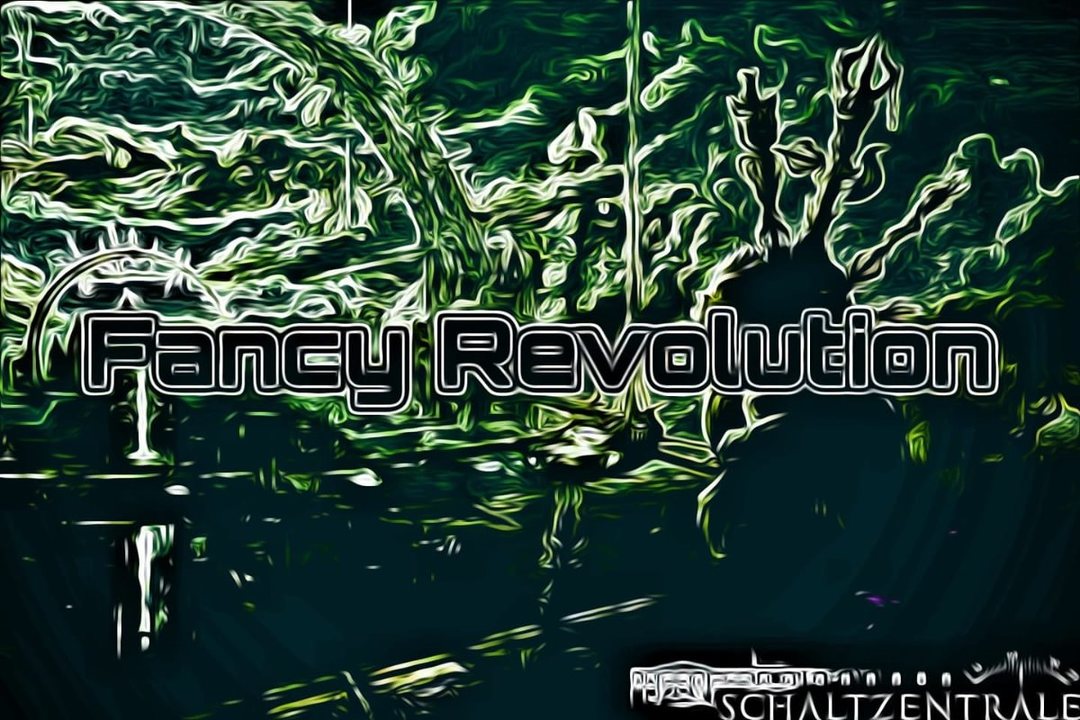 Info
Fancy Revolution
Wir schreiben das Jahr 3030...Von Krieg und Katastrophen gezeichnet, wandeln vereinzelte Gestalten durch das von Bomben zerfressene Ödland...⚡🏜️
Die Menschheit ist am Ende, alles ist in der Hand des Systems...Nirgends gibt es Freude oder Musik, Freunde oder Liebe...💔💥
Doch einige wenige haben noch nicht aufgegeben... Sie erbauten ein Paradies aus Klängen, ein Reich aus Emotionen. 🏝️🎶 Doch es reicht nicht aus, ein Paradies zu erbauen, wenn es doch so leer ist... 👁️.
Wir rufen alle dazu auf, den Trauerschleier abzulegen und das neue Zeitalter einzuläuten. 🔔
Lasst euch von den vertrauten Bassschlägen in eine Zeit ohne Hass und Gewalt führen. ☮️ 🎵
Kommt und tanzt mit uns an der Fancy Revolution in eine neue Welt voller Lebensfreude…❤️
Um die überlebenden dieser Krise ein wenig zu stärken, offerieren wir von PsyTranceRevolution und Fancy Dance Productions einen leckeren Apéro mit Grill'n'Chill ab 21:00. Kommt vorbei und feiert mit uns in eine neue Welt. 🌏
Vorverkauf Verfügbar:
[eventfrog.ch]
🕉 Proggressive 🕉
🕉 PsyTrance🕉 DarkPsy 🕉 HiTech 🕉
》》》》》》》》Line-Up 》》》》》》》》
➡ Revolution Floor ⬅
(Mainfloor)
🕉 Live Acts 🕉
☞Jack in the Box✓
(Planet Prog/ Alien Records)
soundcloud
☞ Shift Play✓
(Iono Music)
soundcloud
🕉 Djs 🕉
☞ Cubixx ✓
(Iono Music)
soundcloud
☞Mike Mad ✓
(We are Psychedelic)
soundcloud
☞ Upspace ✓
(Psy Trance Revolution,Stairs, UG)
☞Helter Skelter✓
(Psy Trance Revolution,)
soundcloud
☞ DelysidSven✓
( PsymomentsEvents)
soundcloud.com/sven-geiser
☞Tree Ality✓
(Psy Trance Revolution)
➡ Fancy Floor⬅
(Sidefloor)
☞Pt chines✓
(Fancy Dance Produktion)
soundcloud
☞Dakuta✓ (Live)
(Mangekyo Music, Psychotripperz)🎊
soundcloud.com/doktorhitech/spacetimektmnd
☞Psylophon✓
(Fancy Danced Revolution)
soundcloud
☞PsyGurke✓
(Fancy Dance Revolution, Trance Connection)
☞PsyThai✓ (Live)
(Fancy Dance Produktion.Wasteland Records)
soundcloud
☞RaveMaster✓
(Fancy Dance Produktion)
soundcloud
☞CreepMotion✓
(Fancy Dance Produktion)
soundcloud
🤩 🎧 💃 ☮ 👍 ☯ 😎 🕉
Deko by Flip-Trip Crew und Trance Connection
[facebook.com]
[facebook.com]
🤩 🎧 💃 ☮ 👍 ☯ 😎 🕉
Bitte ladet eure Freunde ein, da Facebook die Anzahl zulässiger Einladungen pro Account und Event limitiert hat!
Please invite your friends. Facebook has limited the number of invitation per account and event.
🤩 🎧 💃 ☮ 👍 ☯ 😎 🕉
☆ Strikt ab 18! (ID Kontrolle) 🔞
☆ Stampfgebühren 25 CHF
☆ Outdoor Area mit 🔥
☆ Raucher Floor 🚬
☆ Massive Soundsystem
☆ Laser show
☆ Faire Barpreise
☆ Stoffbändeli
☆ Friendly Security
☆ Gratis Apéro, Früchte Ab 21 :00
☆ ⛔ no Kids, no Dogs, no Drugs, ⛔
☆Massive Lightshow by Psy-Trance-Revolution and Trance Connection
🤩 🎧 💃 ☮ 👍 ☯ 😎 🕉
Schaltzentrale Balsthal
Von Roll-Areal 53
4710 Balsthal
Die Schaltzentrale Balsthal ist nur wenige Minuten vom Bahnhof Klus entfernt und gut zu Fuss erreichbar.
Parkplätze vorhanden.
🚬📸🎊🥴🎃🧨🎇 ☮🚬 👾💸 👍🥴🎊
Bei dieser Veranstaltung kann die gültige Distanzregel nicht umgesetzt werden.
Wir empfehlen, während der Veranstaltung eine Hygienemaske zu tragen.
🚬📸🎊🥴🎃🧨🎇 ☮🚬 👾💸 👍🥴🎊
WICHTIG:
Da wir die Einhaltung der Abstandregeln nicht garantieren können, werden deine Kontaktdaten erfasst und bei Bedarf dem BAG zur Verfügung gestellt. Bitte macht uns den gefallen und gebt eure richtigen Daten an damit wir auch weiterhin Partys machen dürfen.
Wir bitten dich von einem Besuch der Veranstaltung abzusehen, wenn du dich krank fühlst.Durch enge Kontakte mit unbekannten Personen besteht ein Risiko, sich mit COVID-19 anzustecken. Die Aufnahme der Kontaktdaten dient der Rückverfolgung, falls es zu einem engeren Kontakt mit einer Person kam, von welcher ein COVID-19 Ansteckungsrisiko ausgeht.
🤐🥴🥳👻🙌🏝️🎪📸📷💣🚬👾🎉🎊
Location
Balsthal
Roll-Areal 53
🚬💃🎪🎊📸🎊🥴🎃🧨🎇 ☮🚬 👾💸
Schaltzentrale Balsthal
Von Roll-Areal 53, 4710 Balsthal
Der Bahnhof Klus ist in wenigen Gehminuten erreichbar.

🚬📸🎊🥴🎃🧨🎇 ☮🚬 👾💸 👍🥴🎊
Added

2y 9m

· Update

2y 4m

·