Backend
Existance: Prelude Part Two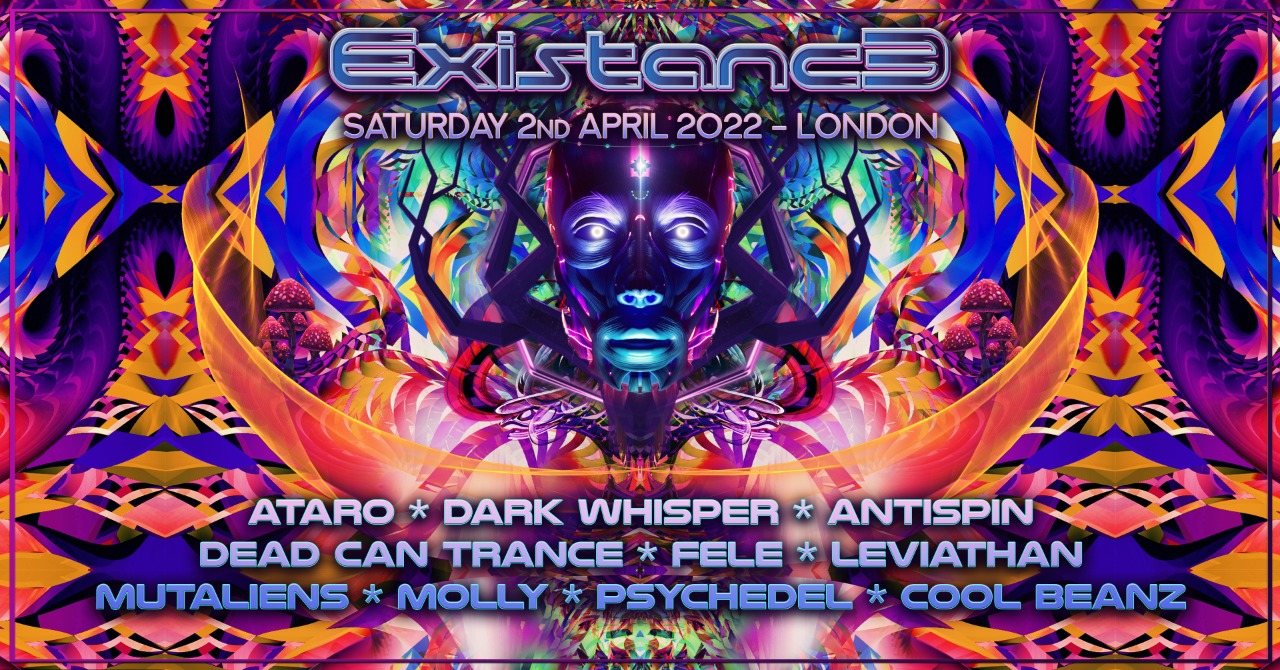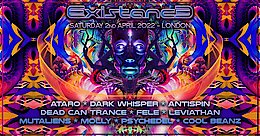 Line Up
Ataro (DarkWeb, Damaru, Freak Records) - UK
💥
Dark Whisper (Alice-D Records) - Italy
🌪
Antispin (Trick Records) - UK
✨
Dead Can Trance (Tera Futurum) - Greece/Ukraine
⚡️
Fele (Freak Records) - Austria
☄️
Leviathan (Party Possible) - UK
🪐
Mutaliens (Looney Moon Records) - UK
👽
Molly (Enter Dragon) - Spain
👾
Psychedel (Messenger) - UK
👹
Cool Beanz (Planet Pluto) - UK
💫
Info
The moment we've all been waiting for is finally upon us. Patience teaches, but the beats teach us more..
We hope your vibes are still up from Part One, as cold as it was, that was literally just the warm up!
With the dimensional rift successfully activated. It's time to move through to a new playing field, get ready for some new sounds that haven't been encountered on the systems before in our previous journeys here in the United Kingdom, which just scratch the surface of what we are specially preparing for the festival.
Some of our artists you know, some are making their debut here on this island, fresh from the depths of the international underground! All have a unique sound that's about to come and blow us away.
We won't be initiating the hyperdrive just yet, but defiantly we should all be prepared for the jump!
If the weather is all good when we arrive.. We will be outside. In that secret forest, where the trees will shelter and the bass will rumble! Otherwise that will not stop us from bringing the production that we want to bring on this day and will find a way!
Save the date, there's some deep psychedelia coming in hot! 🔥
Must click attendance on the event page to receive the location:
[facebook.com]
Organizer
Organizer
Existance Festival