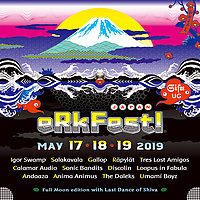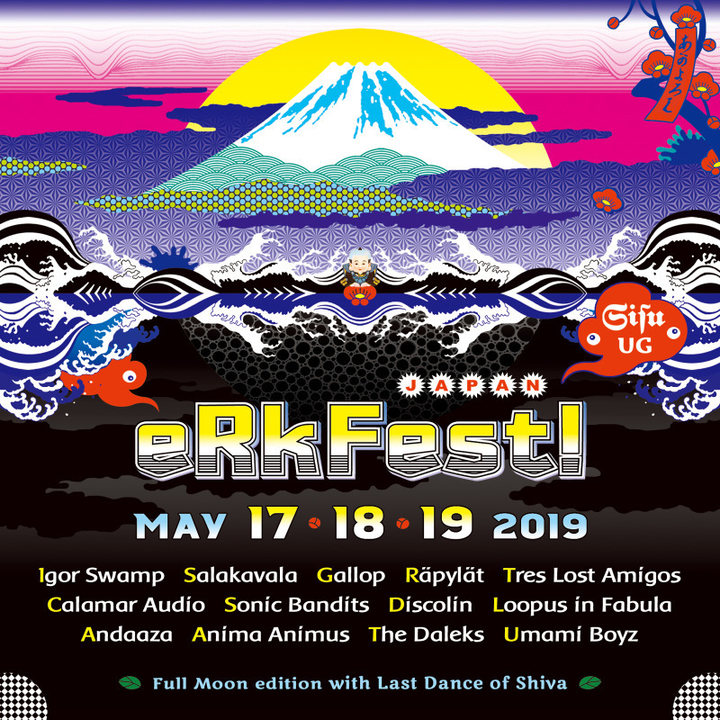 Line Up
Igor Swamp / FIN
Salakavala / FIN
Gallop / FIN
Räpylät Radalla / FIN
Tres Lost Amigos / FIN
Calamar Audio / FIN
Sonic Bandit / FIN
Discolin / FIN
Loopus In Fabula / ITA
Andaaza / USA
Anima Animus / JPN
The Daleks / Outer Space
Umami Boyz / JPN, USA
Deco
Decotukos, Deco Chrisholics, VJ And more..
Info
Info
Psychedelic Suomisound posse comes to greet japan connection!
Location
Gifu, Japan. Nearest airport Nagoya, One hour drive from venue. See more info at
[erkfest.com]
Entry fee
Entry fee
Entry Fee: 100e also possible for limited 6person cottage for extra 60e (6 remaining)

Early bird until march 17. = 80e!!!
Organizer
Organizer
Erkka Rannema / erkfest.com
Added

3y 10m

· Update

3y 10m

· 1