Backend
ENDLESS SUMMER OUTDOOR GATHERING 2019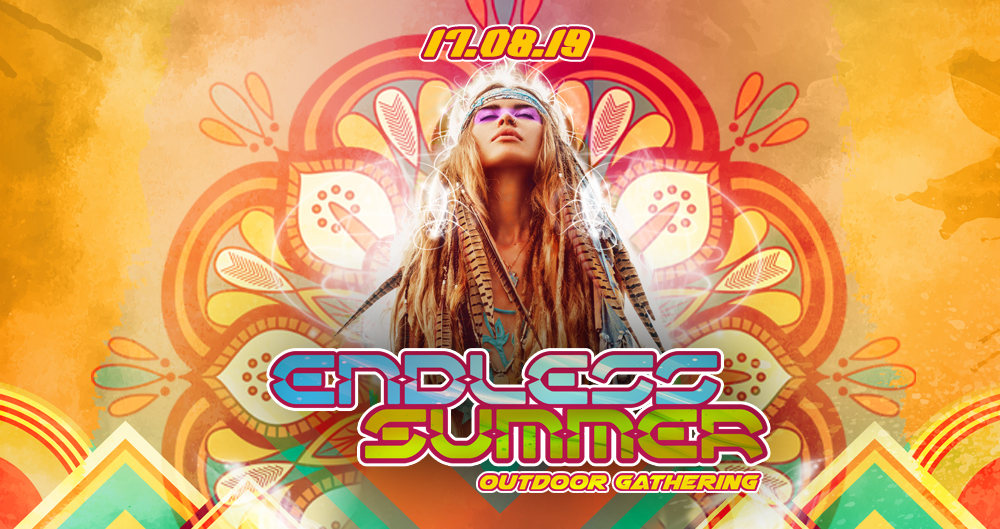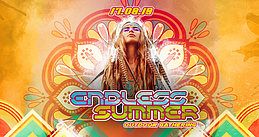 Info
Endless Summer in the City

Lange Tage und kurze Nächte, der Sommer ist endlich da.
Die leckeren Cocktails im Beachclub, das Grillen mit den Freunden, der Sprung in das kühle Nass des Stadtparksees oder einfach die lauen Nächte genießen: Das sind die Moment, die unsere Herzen höher schlagen lassen!

Und genau deshalb machen wir im August wieder richtig schön einen los! 22 Stunden mit feinster Musik und richtig schicker Deko, und das mitten im schönen Hamburg und doch weit entfernt von der Alltagswelt.
Auf einem großen Open Air Floor und zwei weiteren Tanzflächen gibt es von sage und schreibe 15 Live Acts und 13 DJs durch Funktion One Anlagen auf die Ohren.

Falls es dir zu heiß hergeht und du einfach mal Bock auf Chillen hast, kannst du ganz gediegen am Strand abhängen, denn wir haben auch einen großen Beachclub mit vielen Sitzmöglichkeiten am Start. Und da man während so eines Endless Summer auch schon mal Hunger kriegen kann, gibt's einen Food Market.
1A Festival-Stimmung und das mitten in der Elbmetropole!

----

Long days and short nights, summer is finally here.
Tasty cocktails freshly served in the beach bar, chilled-out BBQs with the crew, a refreshing splash in the park lake or extended excursions through the warm evening air of the big city: Those are the moments that make our hearts flutter!

That's why we want to celebrate in August – 22 hours, with loads of excellent music and spaced-out decoration, in the middle of Hamburg city, yet far away from the reality of everyday life!
A big open air music area as well as the 2 other dancefloors are equipped with solid Funktion One sound systems and will be the playground for altogether 15 live acts and 13 DJs.

If you want to have a little break, you can hang out at the beach – there's a large beach club with lots and lots of space to hang out. At some point during this Endless Summer you might well get the munchies, so we organized a nice little Food Market, as well.
The best summer festival vibe in the middle of North Germany's beautiful metropolis!
Location
Edelfettwerk
Schnackenburgallee 202
22525 Hamburg
Germany
Entry
Entry
VORVERKAUF:
Phase 1: coming soon
Phase 2: coming soon
[ticket-planet.com]
Abendkasse: coming soon
Einlass ab 18 Jahren - ohne Ausnahmen!
Organizer
Organizer
Audioplay-Events
More events from AudioPlay Events