Elves And Goblins Part II (3 days) By MindGamers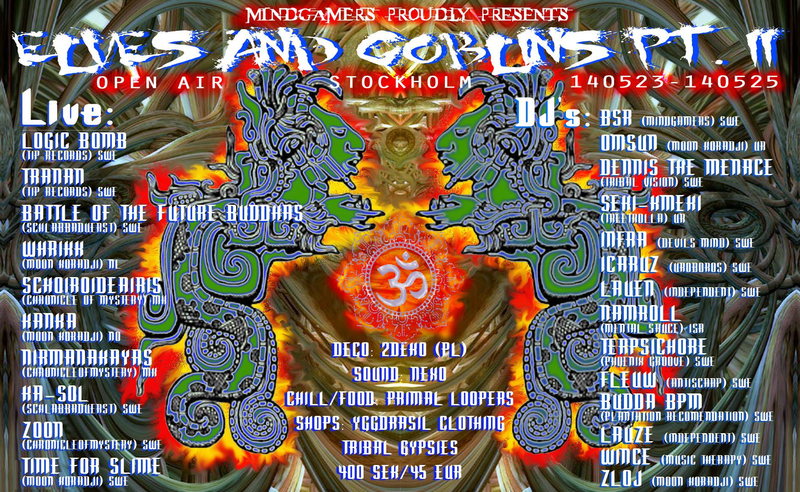 Chill
Chill/Shop/Food: Promal Loopers Crew
Info
Soundsystem: Nexo Alpha
[nexo-sa.com]
Clothes: Yggdrasil Clothing is a conscious mobile shop with focus on fair-traded & organic clothes and accessories, all with that psychedelic touch we love . We collaborate with craftsmen and smaller manufacturers."
[yggdrasilclothing.se]
Tribal Gypsies is Madde and Alberto with a travelling psychedelic shop selling a mix of our handmade macrame and crochet creations, as well as alternative clothes, accessories and hemp products. You can some of our items here.
[facebook.com]
☯Big beautiful camping area near the sea and forest☯
☯ See you in the Swedish forest 2014 and be safe☯
Feel free to invite open minded folks who share our passion
RESPECT THE TERRITORY AND THE PEOPLE,
HAVE A GREAT TIME AND LOOK AFTER YOUR FRIENDS
*****Enjoy*****